Aluminium fabrication services
Cutting Standard cutting services are available at our Distribution Centres, the benefits being that your extrusion length are ready to go. Our saws are available to also cut plate and bar (up to 300mm thick).
Precision cutting & Punching Our punching service allows our customers to order when they need and get precision sheet metal punched parts and extrusion. The use of punches is effective and takes the repetitive process away from customers.
Drilling Altus provide drilling-related services for customers across plate and sheet.
CNC Router Altus can profile-cut your sheet and extrusion, offering the advantages of speed and precision over alternative cutting methods.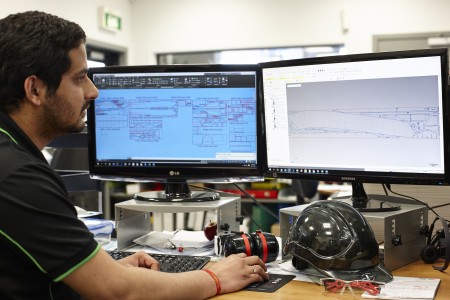 We have two flat bed CNC routers for precision profile cutting of Aluminium sheet and plate. Precision profile cutting large sheets of Aluminium with a router improves fabrication efficiency which, in turn, saves time and money and also provides you with a cost effective solution.
Altus Industrial Solutions' CNC router has the ability to cut Aluminium sheet, plate and extrusion. (Up to 25mm thick, 2,400mm wide and 9,000mm long)
The advantages of a CNC router are:
Accurate CAD driven cutting
A smooth cut edge to improve finish quality
Improved butt join weld strength and no post cut grinding, thanks to a non-heat affected cut zone
No water stains

For any cutting or ALF service contact us so we can find the best solution to your requirements