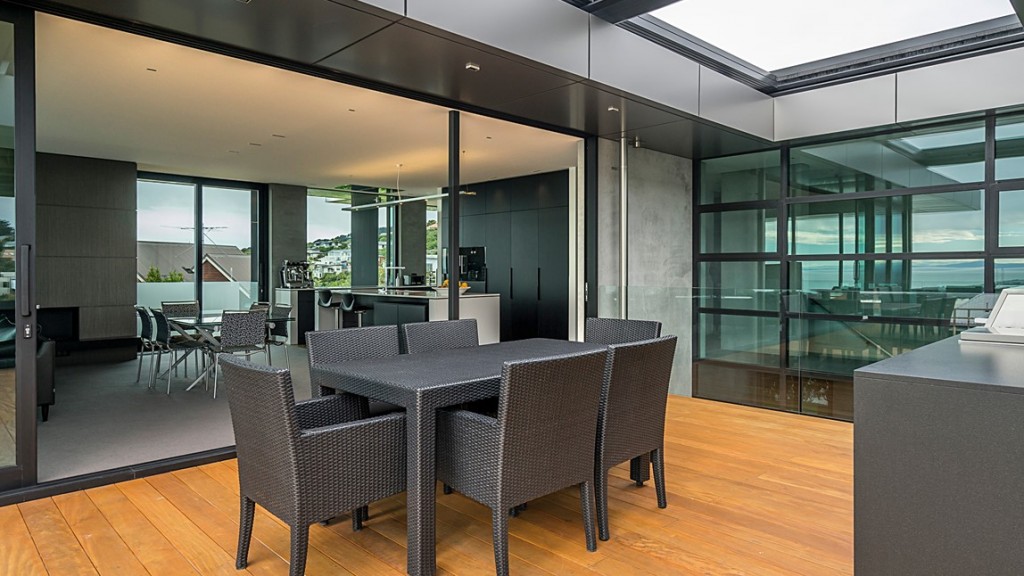 But aside from the robust materials and bold aesthetic there is something underlying that allows these materials to come together in exacting fashion... the attention to detail. It's no surprise that it took out the Registered Master Builders 2017 House of the Year - Canterbury: Local Supreme Winner. In fact so good was the quality and detailing within the home that it also took out the New Zealand 2017 Supreme House of the Year Build.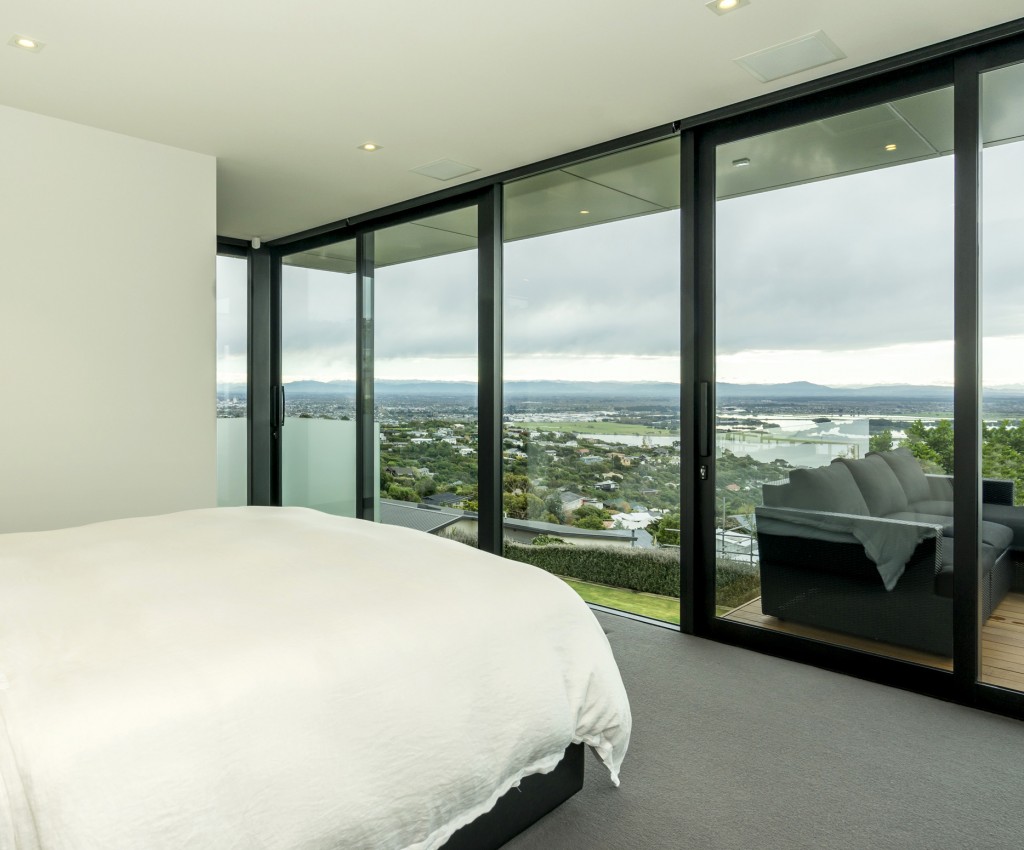 Everywhere you look it is subtle but evident from perfect corner junctions where materials meet (there isn't an architrave in sight) to full height Euroslider™, Eurostacker™ doors and glazing. During the build sub-floors will have been rebated to allow internal floors whether they be tiles, carpet or timber to sit flush with the sliding door sills, removing internal trip hazards and maintaining an emphasis on detail.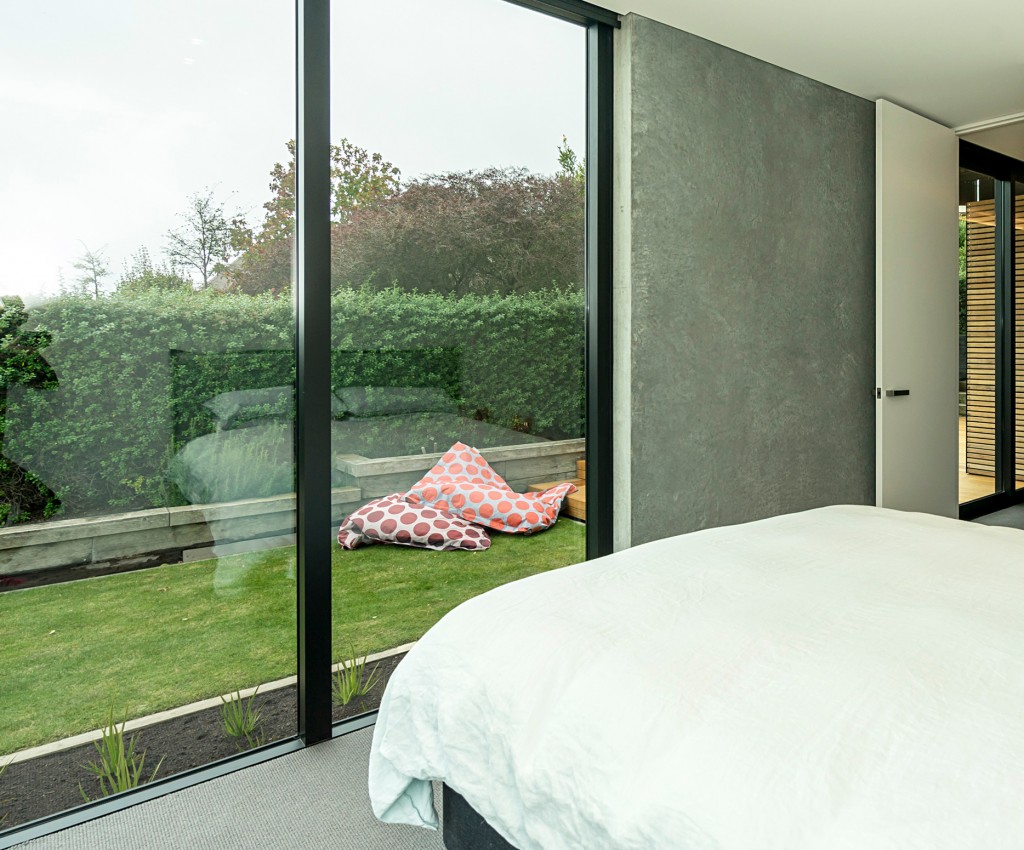 The Atlantic48™ system was the perfect solution. It complemented the buildings solid materials and sleek angles with its square profile and consistent visual lines. Details such as equal height rails, symmetrical door stiles and box mullions evenly framed the serene outlook.