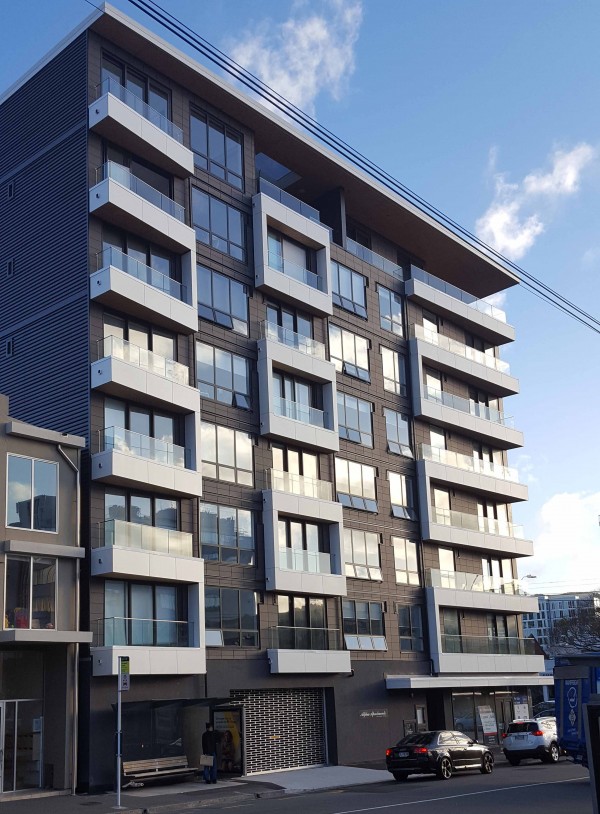 The project
The majority of Alpha's apartment windows use the Pacific Architectural system, featuring the Eurostacker™ balcony doors. The Altus Window Systems team recommended this system because it offers superior looks and strength for its price compared to similar windows and doors on the market. This matched Novak+ Middleton's design which mitigates the effects of Wellington's infamous winds and weather conditions, these attributes being of vital importance.
Strength considerations were even more important for the penthouse apartments. In addition to coping with the increased wind loads associated from greater elevation, the products used were taller, making use of the high stud, standing at 2.8 metres. Here the architect selected the Atlantic48 system, and both 106 and 159 Atlantic48™ multi-stacking doors. Products from this range are known for their strong looks and resilience - with a performance expectation beyond 3000 pa.
On the top level, one penthouse apartment had a large single pane skylight fitted which took eight people to lift into position. On the ground floor, the Baltic Flushglaze 136 system was chosen for the windows. As well as having the strength needed to support the 3-metre-high panes, this system was chosen for aesthetic reasons: Having windows flush with street level was in keeping with the modern, clean-lined look of the structure as a whole.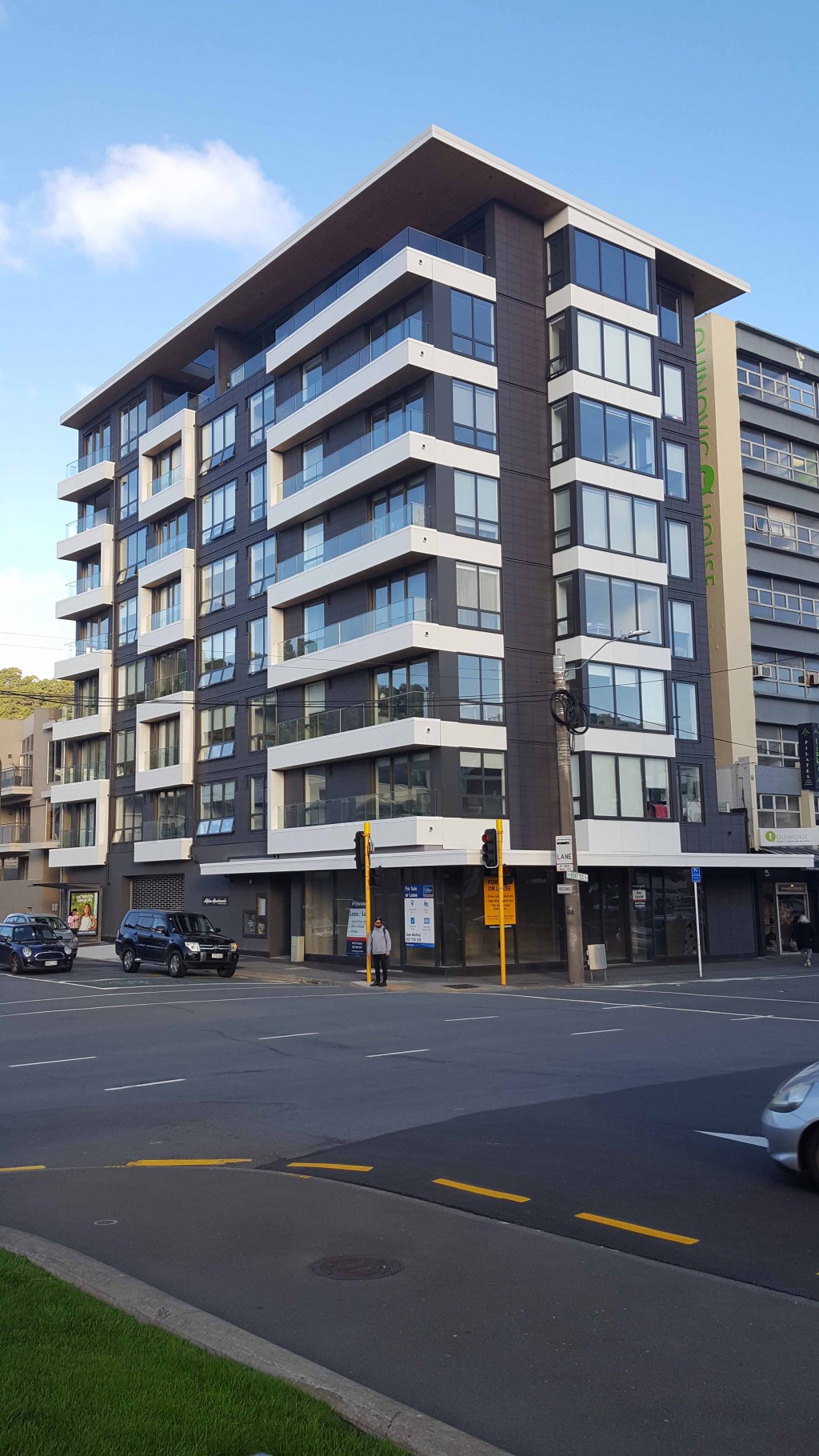 The challenges
Situated on a busy intersection in downtown Wellington, with no construction parking available, one of the principal challenges for the Nebulite team was moving the windows and doors into position. In particular, getting the larger Atlantic windows and sliding doors up to the eighth floor penthouse apartments required substantial forethought and planning.
The Nebulite team worked closely with builders to time each delivery so that they could be craned into position directly from the truck and trailer. When the crane wasn't in operation, it was collaboration and more importantly communication, that enabled the movement of windows and doors into position via the construction elevator platform.
There was also a fantastic working relationship between Nebulite and the architect, with the former suggesting ideas to overcome obstacles in the construction that were well received.
The outcome
From the cut-outs in the roof to the open commercial space of the ground floor, Wellington's Alpha Apartments are functional and artistic in equal measures.
The sheer size of the windows and doors used in the design of this complex means that those who call these apartments home will benefit from a light and airy feeling, even when the doors to their decks are closed.
This project exemplifies how a clear vision, combined with the right products and a healthy dose of teamwork, can produce the desired result - even on a challenging project.