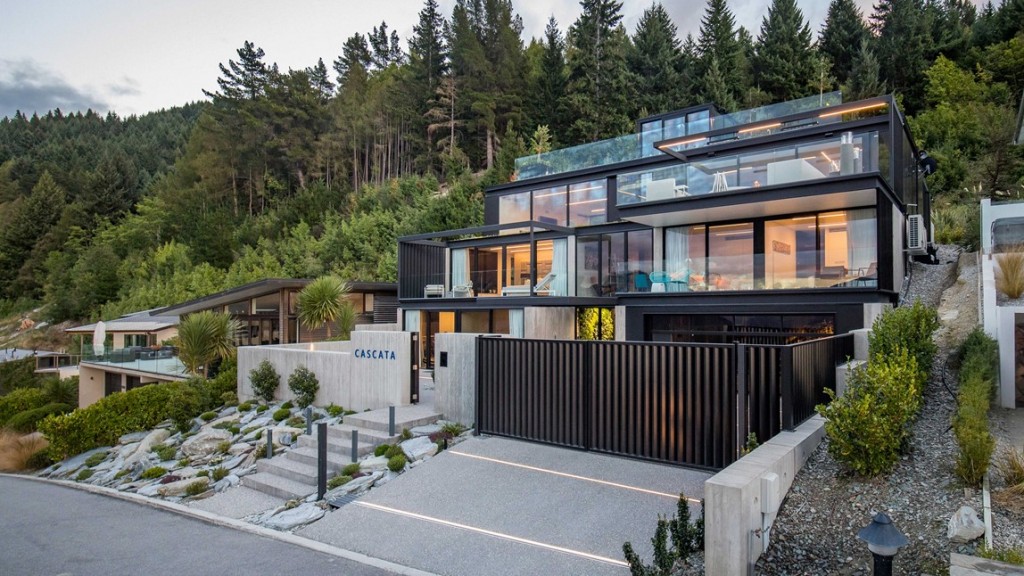 Queenstown temperatures range from -10 to 35 degrees and the entire South and North elevations of Cascata are glass. A high performance glazing solution was critical. Fortunately an upgrade to triple glazing in the living areas helped address these performance requirements.
Cascata has 90% glass area and required the best performing New Zealand aluminium window system available. The Pacific Thermal system with double glazing low-e, Argon, and triple glazing with double low-e and double Argon, triple glazing with R1.81 through the 46mm units. The Large floor to ceiling windows and doors capture the commanding views of Lake Wakatipu and the Remarkables. There are two over wall multi-stackers on both sides of the kitchen and dining areas this creates two generous 6m openings and a massive uninterrupted indoor outdoor footprint for some of the best entertaining and parties in Queenstown.
The home is south facing for the views and north facing to capture the sun. All windows were carefully framed into a steel structure – wall to wall, floor to ceiling. The size of units required them to be craned over the house and then into the window frames.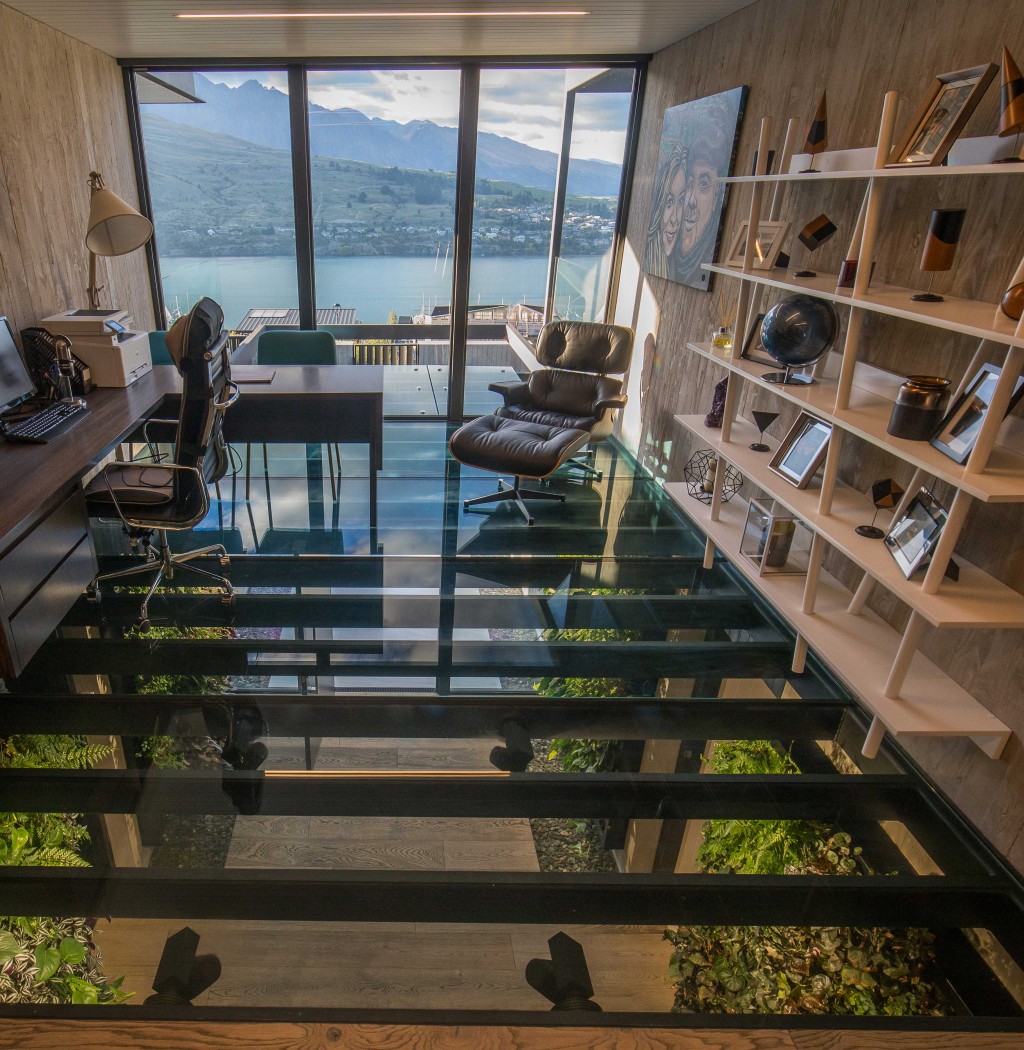 There were a number of elements that helped increase performance and efficiency; 140mm framed walls with R4.0 batts, 46mm thermally broken window units with an R1.81, 38mm thermally broken door units with an R1.53 - all joinery incorporated airtight seals for maximum performance. The home uses solar heat gain to heat the house and the increased R value reduces the heat loss once the sun goes down. The inside surface temperature of the triple glazing is a lot warmer, so doesn't create natural convection by drawing the heat to the cold glass and then being lost through the glazing. An 'Intello' air tight system controls moisture in the internal environment together with a recycling air conditioning system by positive ventilation into habitable rooms. Return air is then drawn from circulation spaces back to AC units concealed from view in sub floor spaces and not heard, to heat, cool and filter air and recycled back to habitable rooms with control via thermostats adjusted to suit comfort level in each room.
The Vistalite Otago team really delivered the lifestyle and thermal performance the Cascata demanded. Did the project deliver on its biophillic design brief? Absolutely! The architecture through the glazing has connected the building to its occupants and certainly more closely to nature.