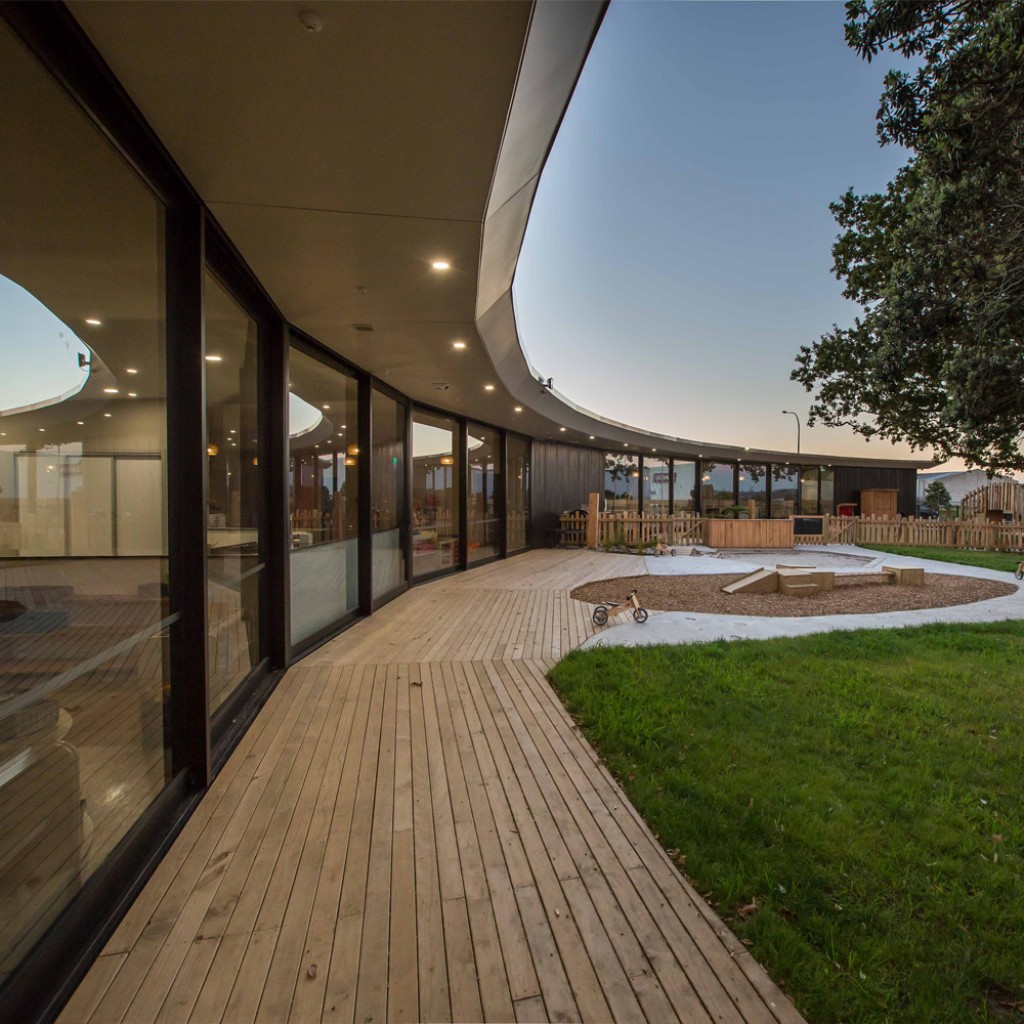 The building has 31 gridlines radiating from the crescent shape, with 100 "sails" on the exterior. Symbolically, the sails can be seen to reference the children's journey, and they create a link to the Pacific-Kiwi culture – the past and the vision for the future.
I want parents, families and children to walk through every corridor, walk around the playground and just say wow!

DARIUS SINGH | Owner
Classrooms are large and open, with floor-to-ceiling structures enhancing the cocoon analogy. Indoor-outdoor flow is continuous, with adjustable glass doors opening onto the play area.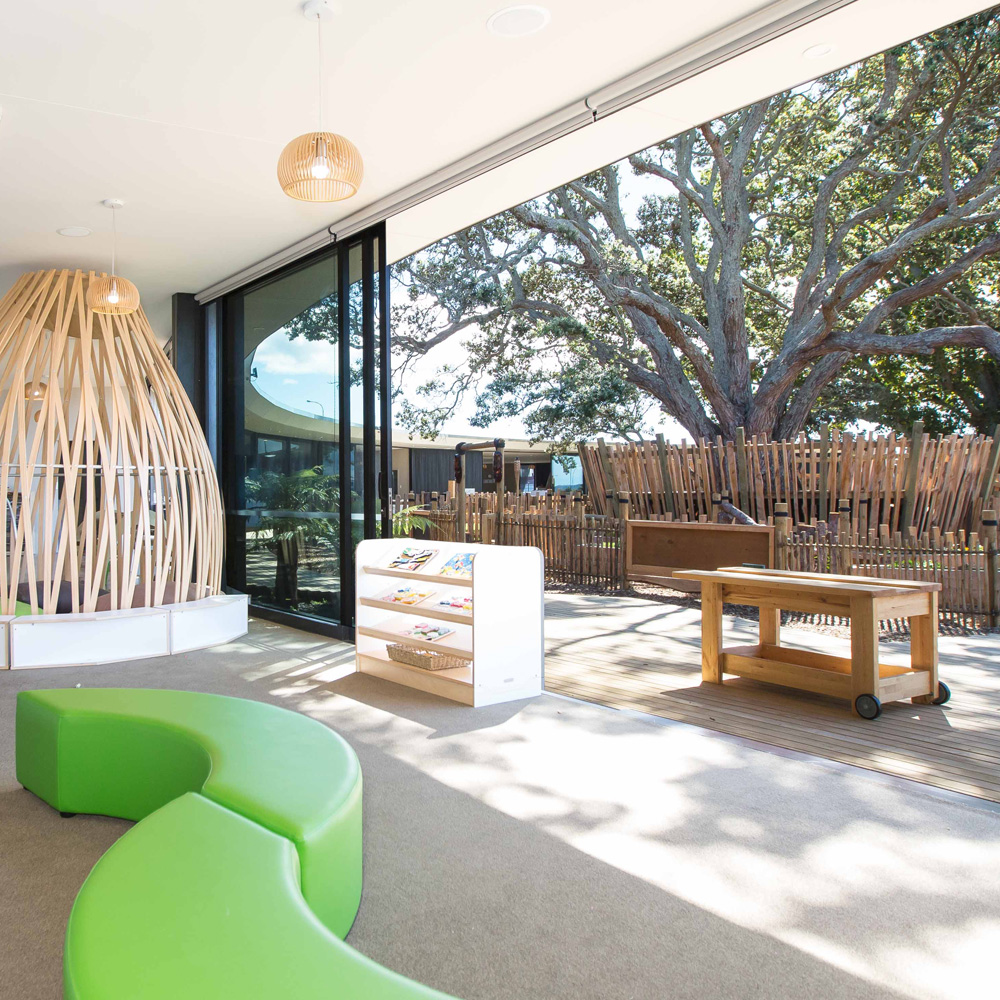 The design reflects best practice within the early childhood industry. The classroom sizes are significantly larger than regulation, as is the outdoor play area (double the minimum size) and is accentuated by the indoor / outdoor flow created via the continuous adjustable glass façade of the Atlantic48™ Eurostacker™ doors.
The use of full height Eurostacker™ doors with generous openings enables indoor outdoor flow as well as having the benefit of flush sills for ease of cleaning (up children's activities, like stuffing crayons into other format sliding door tracks), something that the owners were conscious of after discussions with the Vistalite team.
The Atlantic48™ system offers easy maintenance, longevity and long lasting performance of the sliding panels to stay operable in years to come.