Te Kei Building at ARA campus included a range of Altus Window Systems aluminium joinery, Baltic Flushglaze (formally Frontline) made up the wall-like façade windows, 41 Architectural was used for the individual windows dotted across the structure adding pockets of light to the internal rooms and corridors and the Highbrook Louvre system was used for both looks and light shading.
For the Entrance doors, the solution required a heavy duty product that would stand up to the regular use of an education facility and the sometimes shaky Christchurch environment, a combination of 40mm Commercial Hinge doors and Commercial Automatic Sliding Doors were chosen.

Athfield Architects and the artist worked closely with the Bradnam's Team to ensure the right balance was achieved between the artwork and joinery to get the optimum result. This included the multiple stages with the added complexity of the custom digitally printed artwork which adorned the majority of the external glazing of the building and had to be kept in pristine condition through transit, installation and throughout the remainder of the construction period.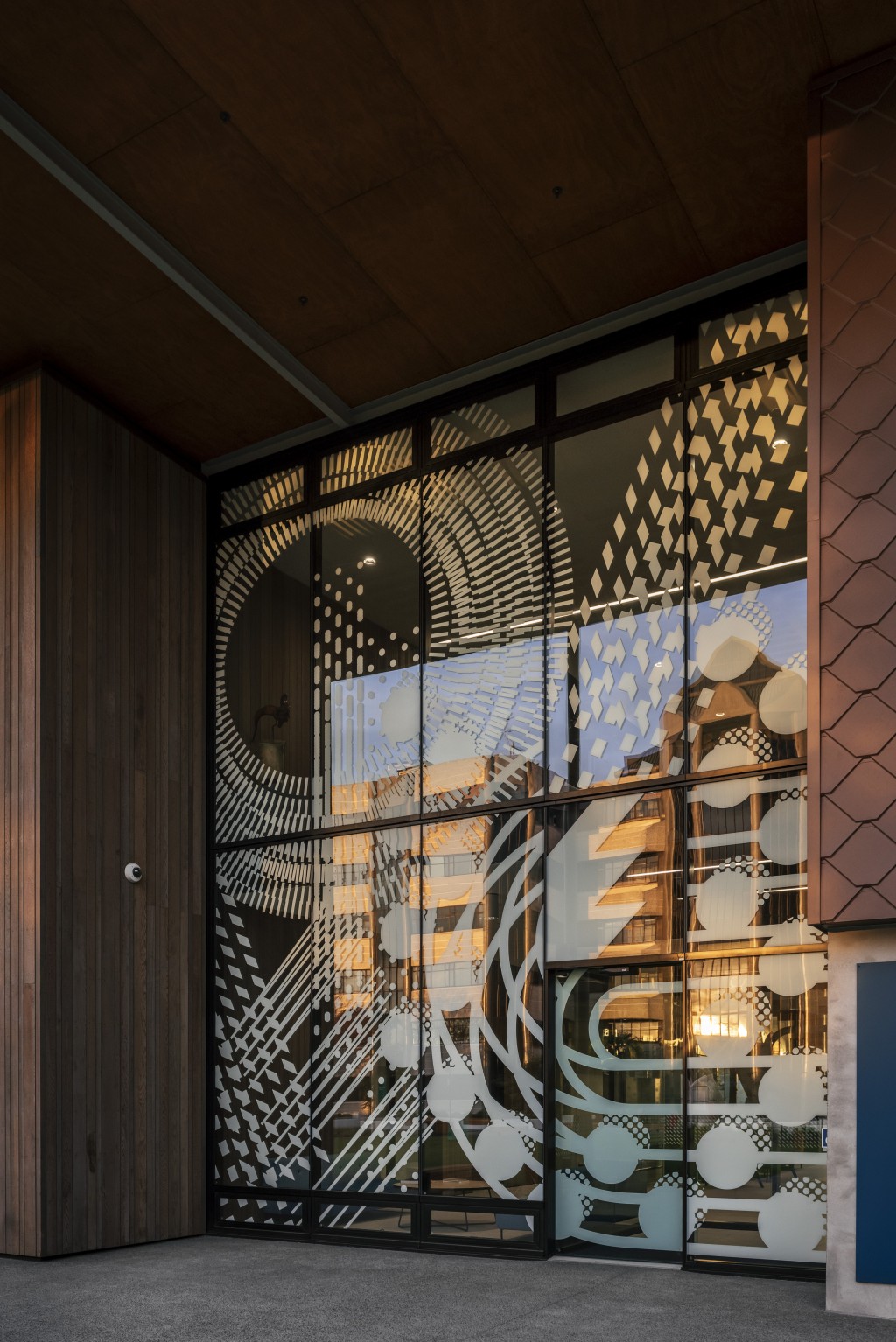 Collidescape by Catherine Griffiths
From the artist "Collidescape is the fifth installation work in an on-going improvisation with vowels.
The series works explore material, spatial, cultural and contextual terms: the abstract construction of the letter shapes (line, curve, circle): and the speech sound that these elicit."
The artwork on the glass, designed by artist Catherine Griffiths, main entrance to G Block representing the deconstructed vowels: a, e, i, o, u. While the units were being installed Catherine was on site watching her vision come to life.