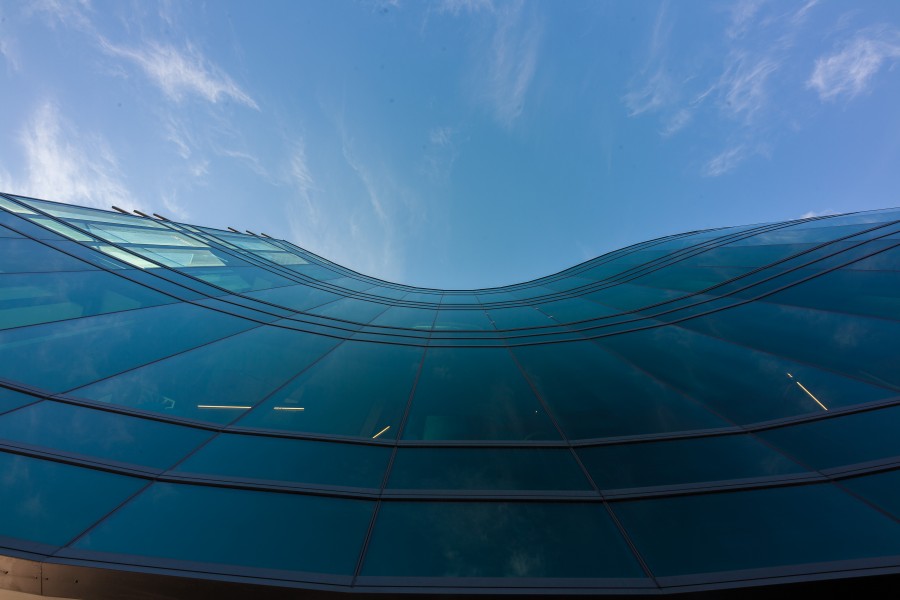 Confronting some serious challenges in both acoustic and thermal design this building rises to the challenge with a complex and effective suite of design solutions. The high performance façade has been proven in-use to meet the requirements of the demanding specification. The building demonstrates something especially important for this particular client, how well good façade and glazing design can overcome unusually difficult site conditions.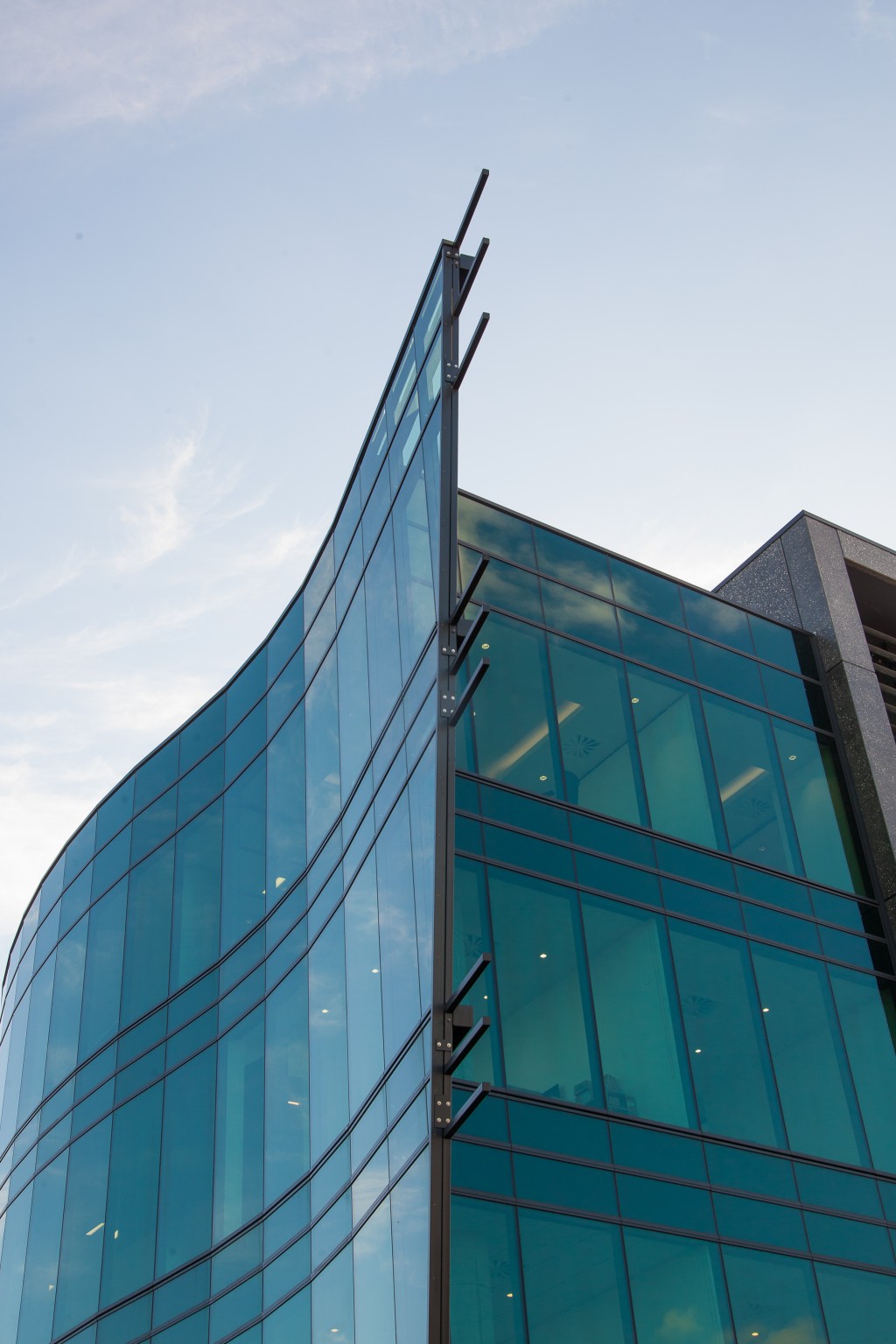 This project is unique and has some features that you certainly don't see often and may never see again. Like a horizontally curved curtain wall that extends past the building like an outrigger angling out from the building at each level from the first floor. This gave the appearance that of a light weight floating sail – that in reality was anything but, nevertheless the Altus Window Systems Technical Team devised a simple yet clever solutions to accommodate both performance and aesthetics. Rather than relying on the aluminium frames for structural integrity, steel outrigger beams were discreetly incorporated to protrude past the floors for the aluminium frames to be attached to. Euroclass and Framerite Installations Ltd deservedly picked up the 2017 WGANZ ECO Award.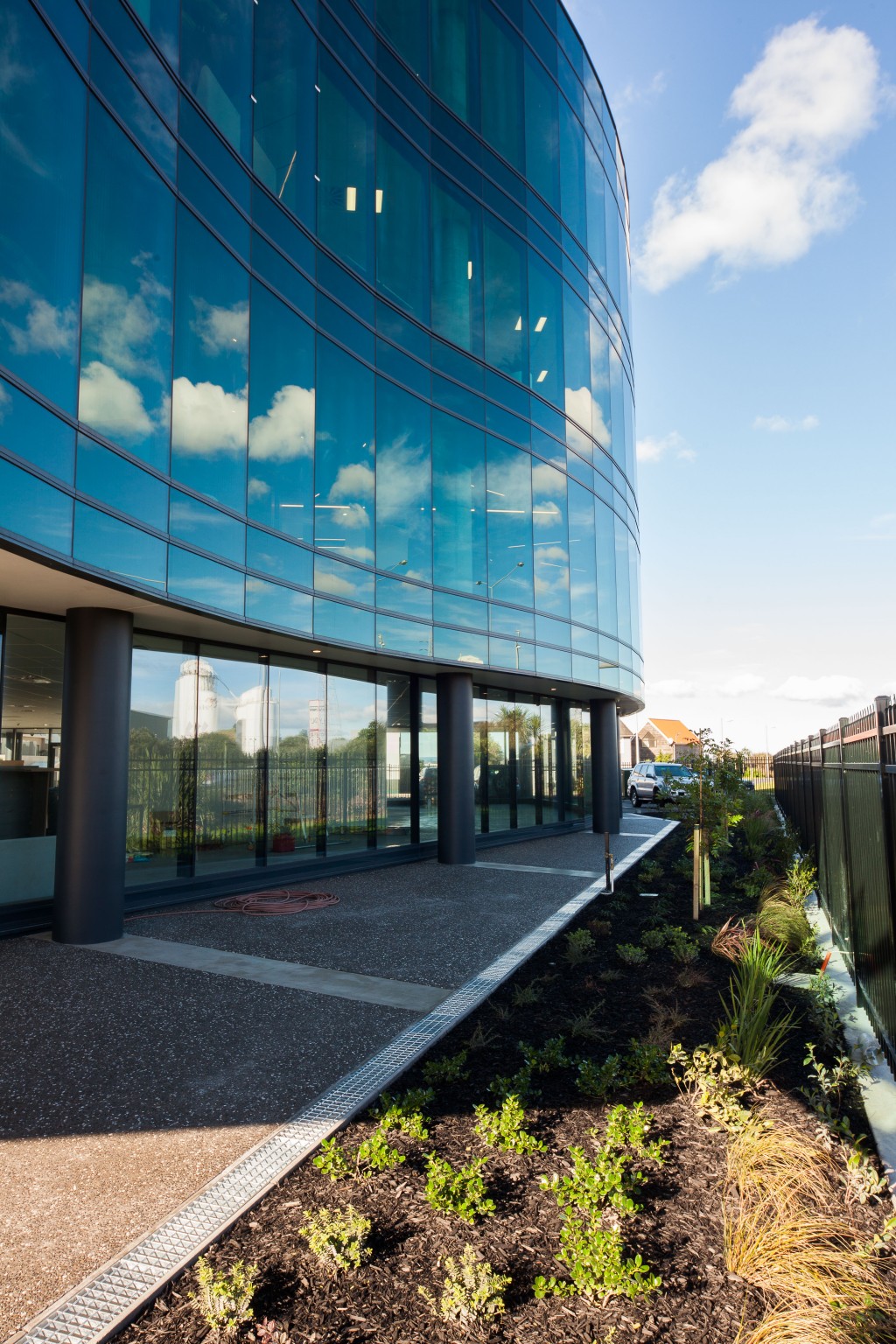 There were certainly a number of challenges like not having details to work from. Another challenge was installing curtain wall, convention would say that with stack joints (seismic transom) the panels should be installed horizontally and floor by floor with the flashing channel in the stack joint then slid into place. This could not be achieved on this project as the stack joint flashing channel could not be slid into place due the curves. Instead they were installed horizontally from the bottom up. This required all the floor slabs to be in place first and then channel flashings were easily slipped into place and sealed before the next panel is put into place.
The final outcome is a building that sits proudly on the airport end of Western Ring Route mirroring the growth opportunities of an ever expanding Auckland