The project
Primarily, the Hills Road house makes great use of the thermally efficient Pacific Thermal system, with the exception of the Commercial Pivot Doors which utilise the Atlantic48™ system. The glass selection was Viridian LightBridge™ Low-E with thermal warm edge spacer.
The Pacific Thermal system is perfect for a region like Canterbury, where harsh winters can deter some designers from using large amounts of glass. It adds up to 50 per cent more thermal efficiency than standard double glazing, which allowed O'Neil Architecture to design a home with stunning views that doesn't sacrifice thermal comfort.
Another unique aspect of this home is its use of smart technology. Many of the features in the property can connect to the occupants' smartphones, including air conditioning, lights and some windows - electric openers have been added to a number of higher sash windows so they can still be operated, despite being out of physical reach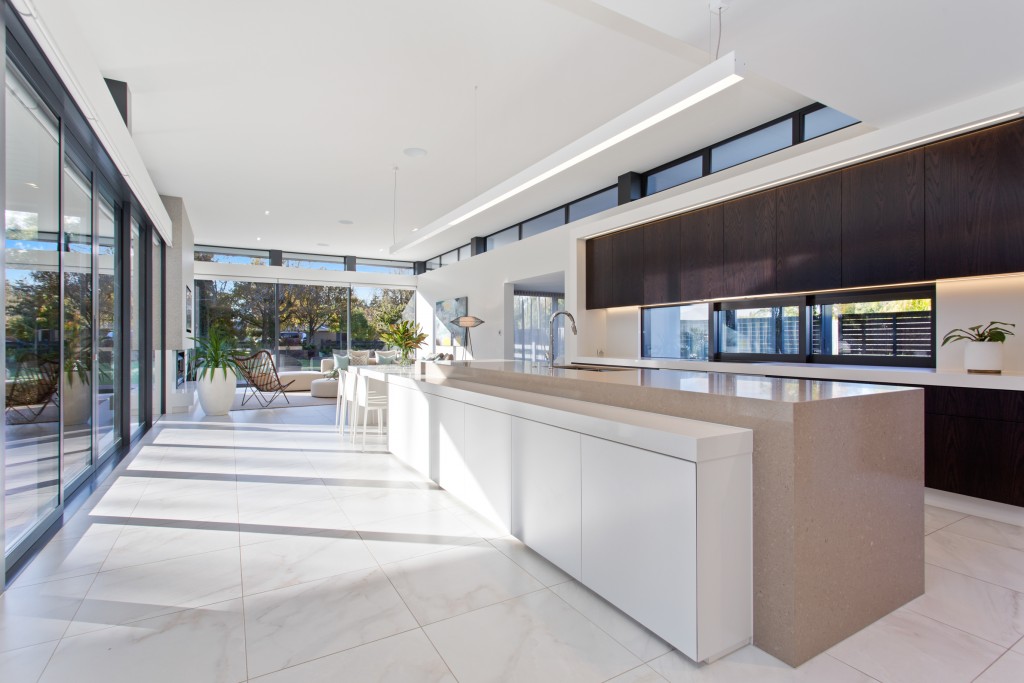 One of the great successes of the Hills Road home was the teamwork between all parties involved. O'Neil's drawings were well detailed and the set-out from MBL was meticulous - having had experience using Altus Window Systems in the past, MBL knew what would be required to assist the Rylock team with their installation. Because there is no timber frame around the windows - the walls and ceiling run directly into the glass - everything had to be perfectly measured in order to fit. Due to the forethought of O'Neil and MBL, the Rylock team had a great platform to do what they needed to do.
Access, however, was one issue with building on this particular site. To reduce damage to the surrounding landscape a crane could not be used to assist. Rylock's subcontractors Glazing Inc. had to carry the window units by hand - no easy feat when there are 52 windows to be installed. But again, thanks to care and teamwork, this process went smoothly.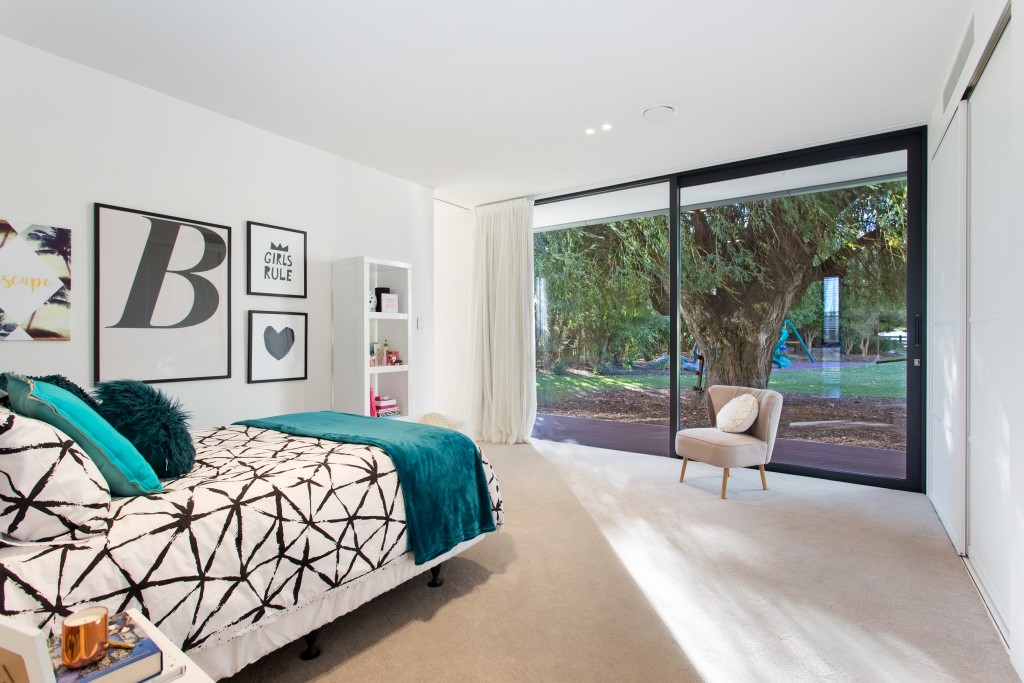 The outcome
With six bedrooms and en suites, open-plan living, a spa pool on the balcony, and numerous ultra-modern features, it's no wonder this fantastic Christchurch home received a string of accolades. It could have been a complex project with a lot of problems, but forethought, teamwork and the use of quality products won the day - and has continued to win since.