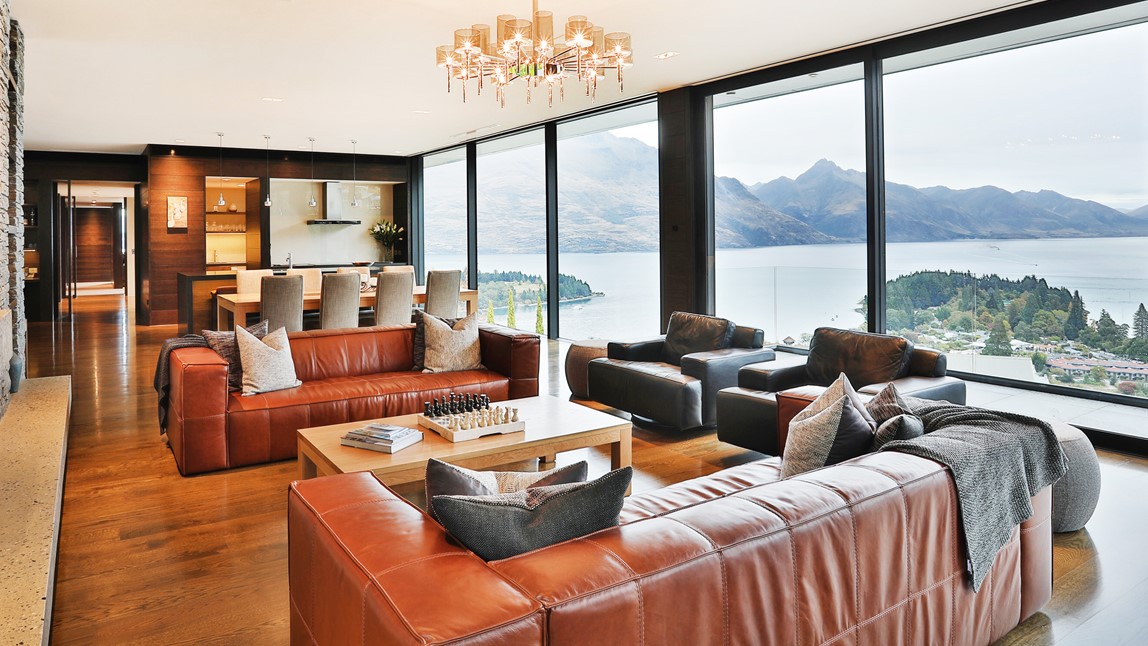 Their solution was essentially a planar design creating a long narrow form, just one room wide, and partially submerging it into the hillside – following the contours of the land.
The home features enormous concrete floor plates, supported by stone-clad concrete walls and chimneys that break through the floors, creating an extremely forceful composition. The top floor is a steel and glass pavilion.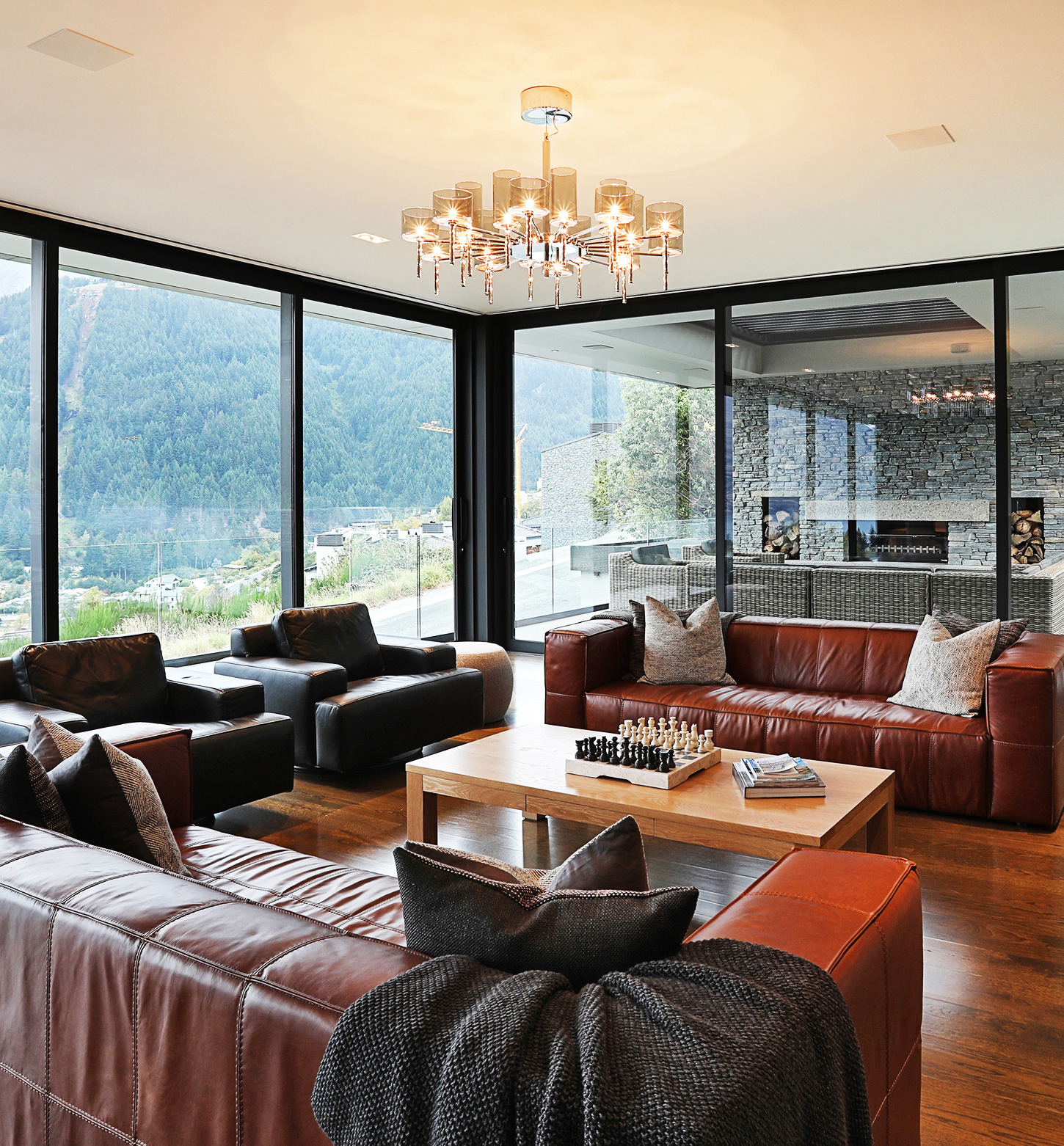 The topmost floor is glass-fronted, with huge indoor and outdoor living areas, and an even more expansive view.
This upper level is visually much lighter than the floors below, which give it the effect of floating in the sky above Queenstown.
The Atlantic48™ system visually frames the upper level through a robust aesthetic and precision detailing from; rebated Eurostacker™ doors with consistent equal height rails through to large Malta™ 'D' Pull handles.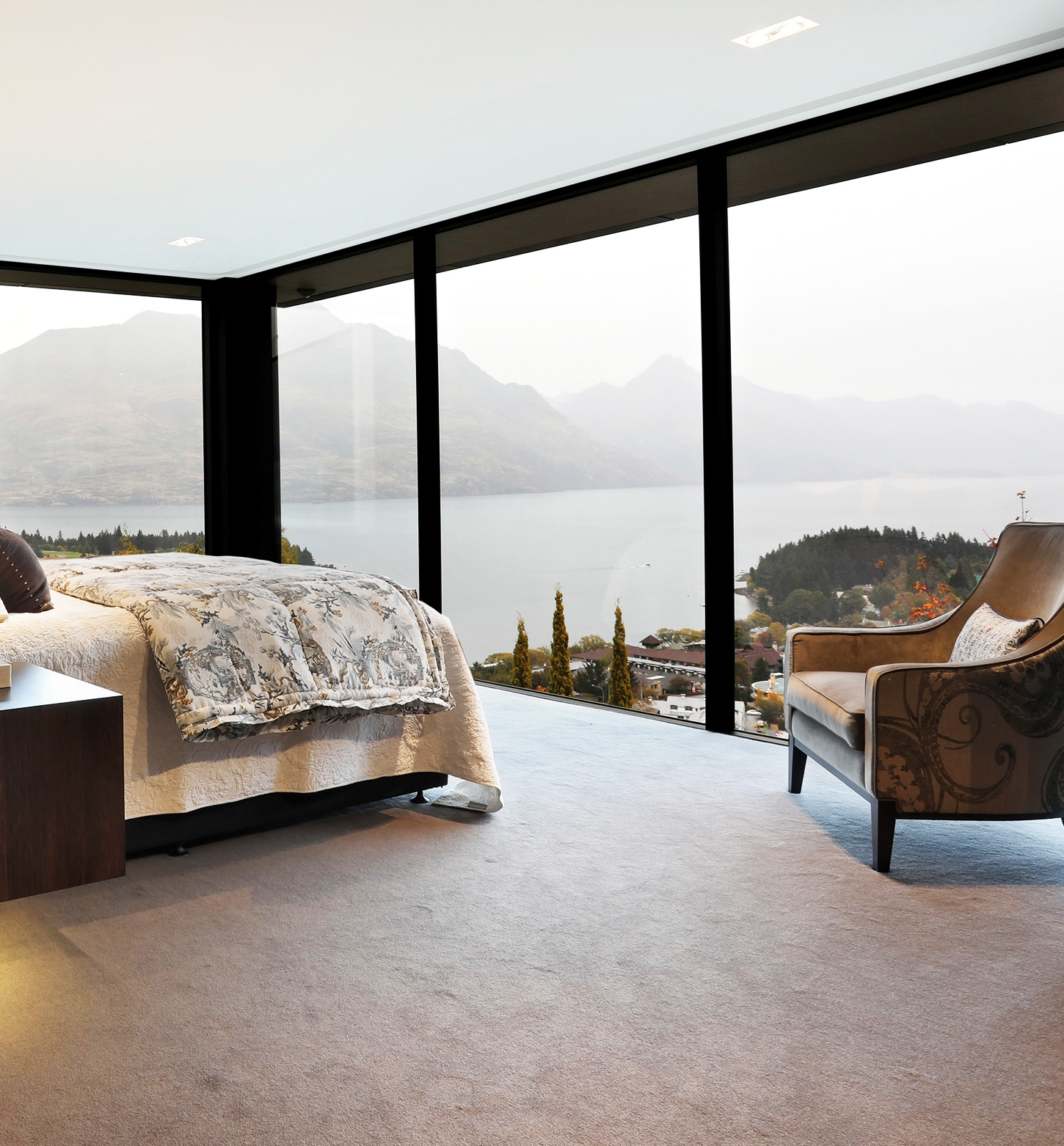 Throughout the home a uniform consistency was achieved through the use of colour matched Malta™ hardware window and door handles which not only look strong and stylish but seamlessly marry the Atlantic48™ system. It helped that they were designed in conjunction with one another.
The home took out the Registered Master Builders 2017 House of the Year - Southern: Local Supreme Winner.