With its mix of materials and its intentional connection to the surrounding land and views it's easy to see how one can forget about the hustle and bustle of the city they had just left. It was a worthy finalist in the Registered Master Builders 2017 House of the Year - Southern: Gold Reserve Award.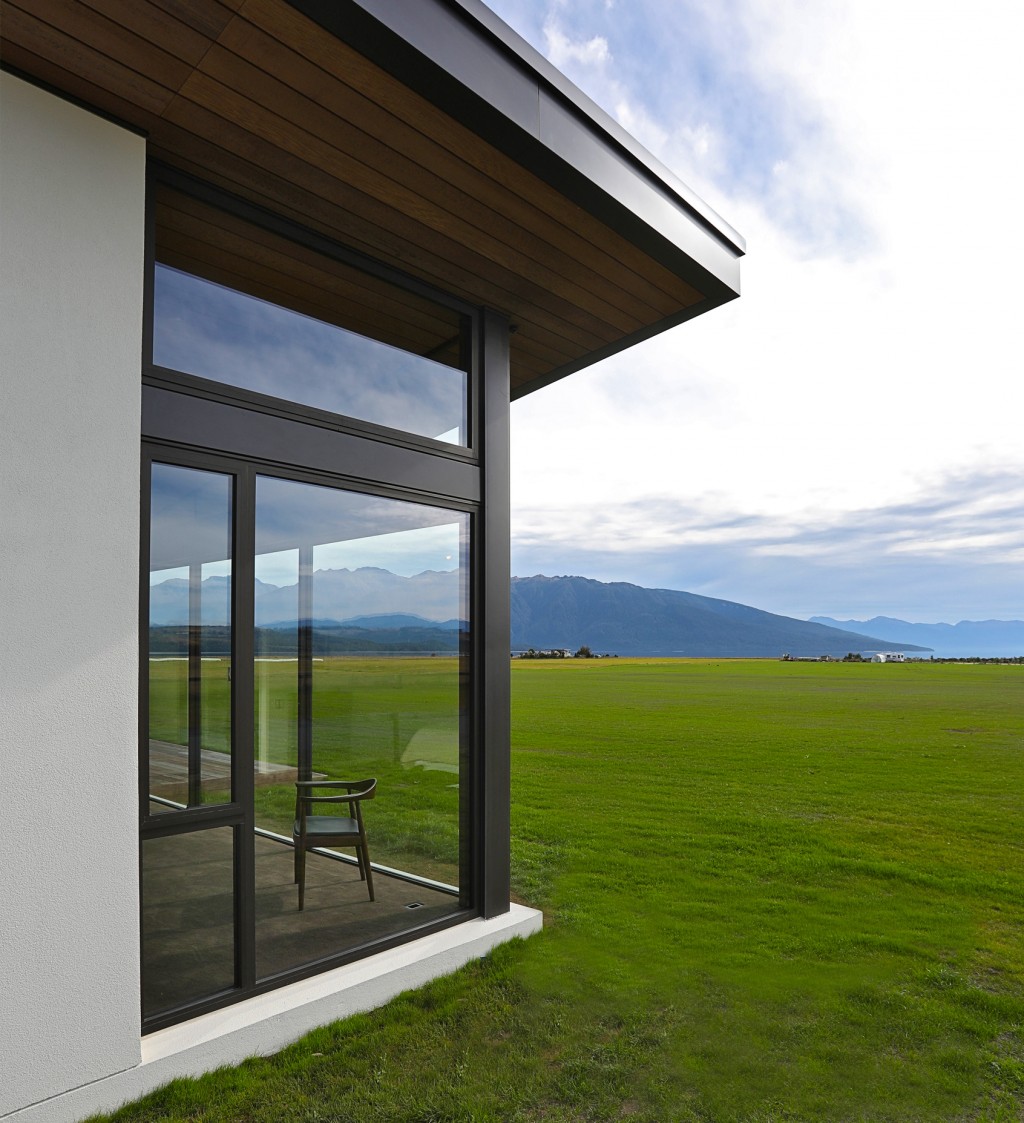 The Atlantic48™ system was used where size of units dictated larger requirements. Elsewhere the Pacific Thermal system was used for increased thermal performance.
The robust joinery visually frames the picturesque mountain exterior through a robust aesthetic and precision detailing from; rebated Eurostacker doors with consistent equal height rails through to large colour matched Malta™ 'D' Pull handles.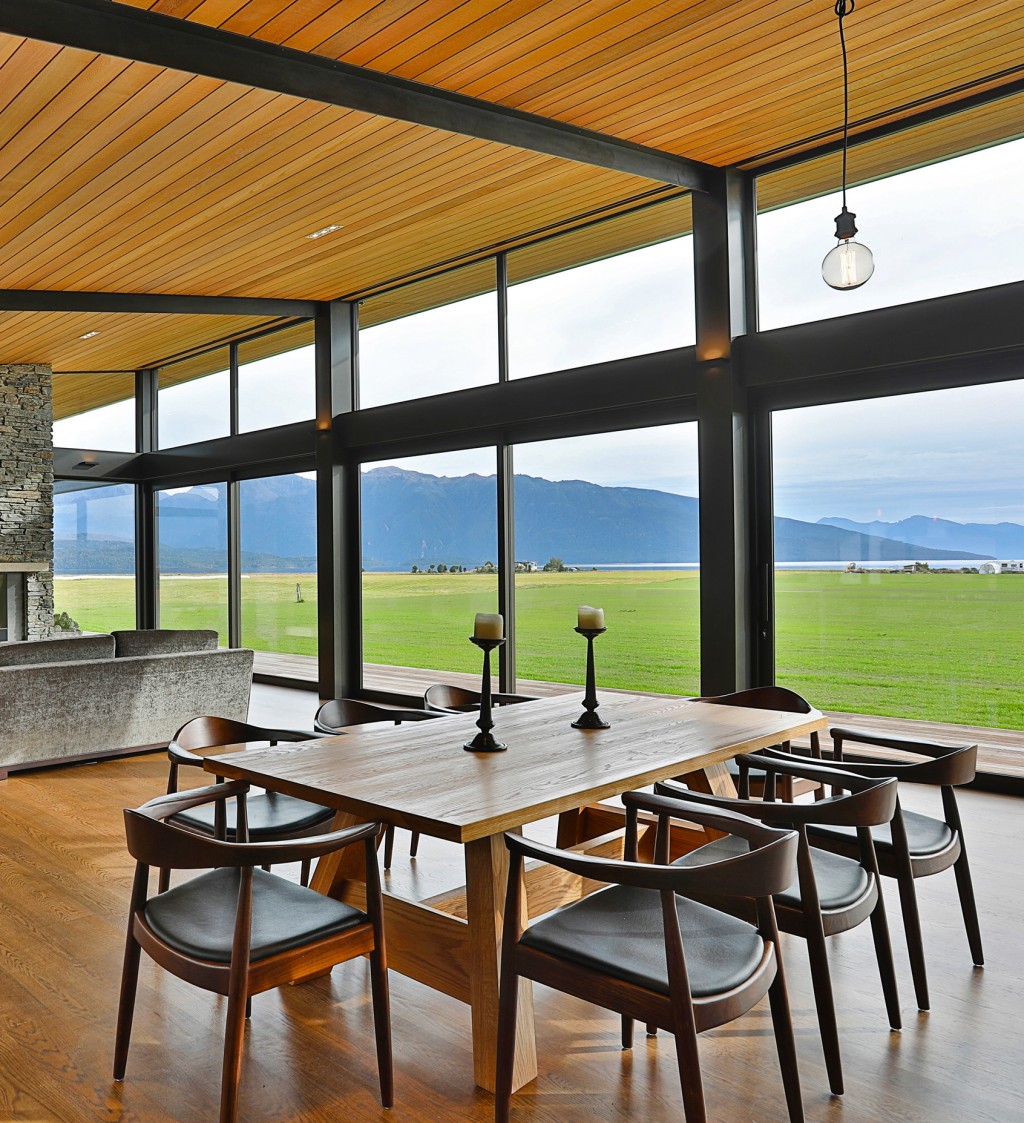 The home is essentially a steel and glass pavilion. The raised roof contributes to a high four-metre stud in this area and admits more light thanks to the clerestory windows directly underneath it.