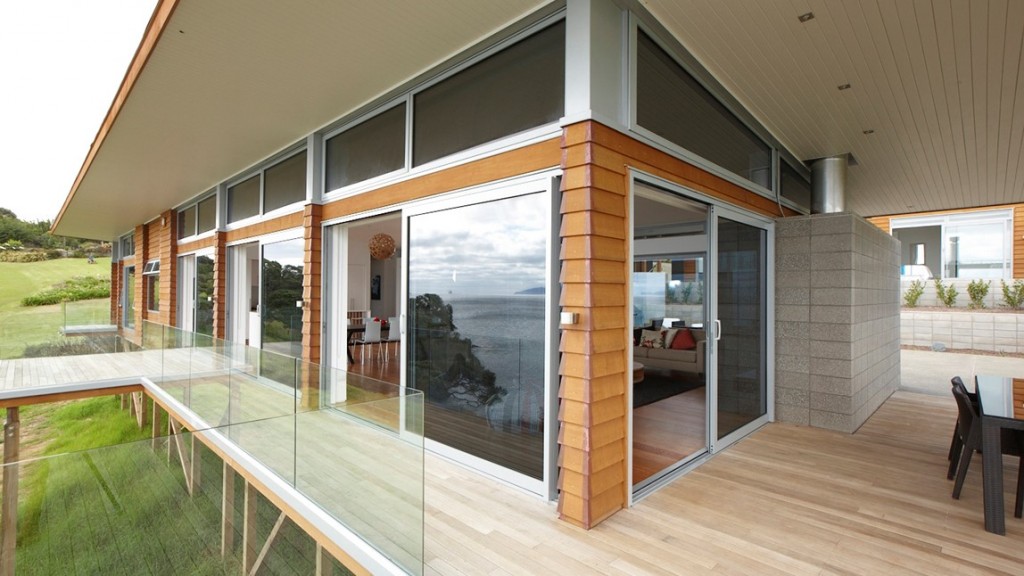 Throughout the home a uniform consistency was achieved through the use of colour matched Malta™ hardware window and door handles which not only look strong and stylish but seamlessly marry the Pacific Thermal system. It helped that they were designed in conjunction with one another.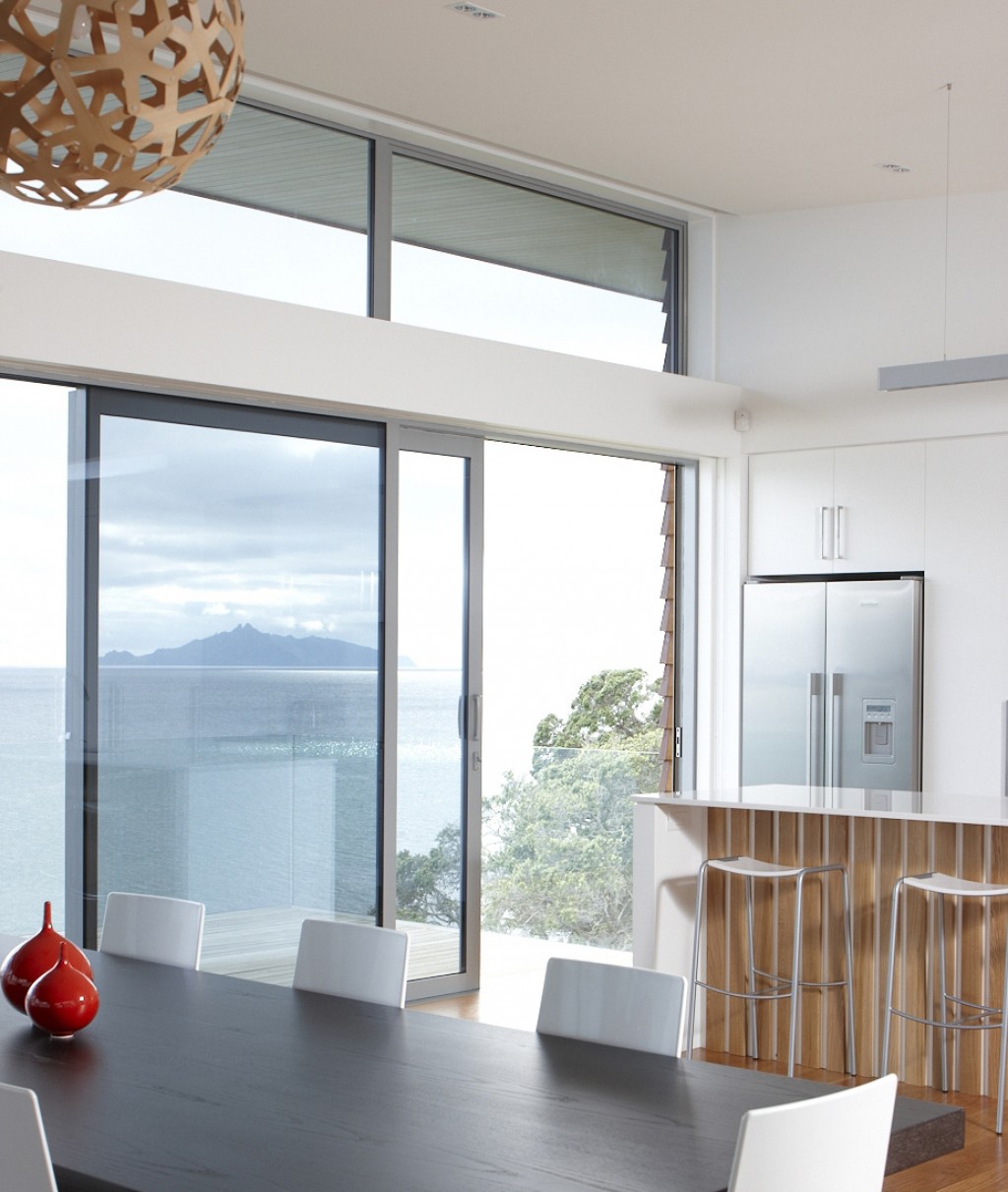 The Pacific Thermal system provides more thermal efficiency than double glazing alone.
This is achieved through a thermally broken frame, unlike standard aluminium joinery which is highly conductive, the frame has a polyamide thermal barrier which prevents heat transfer from inside to out and vice versa, as well as reducing thermal heat transfer.
It also works to considerably reduce the chance of condensation on windows, ultimately keeping the inside of your home warmer in the winter and cooler in the summer.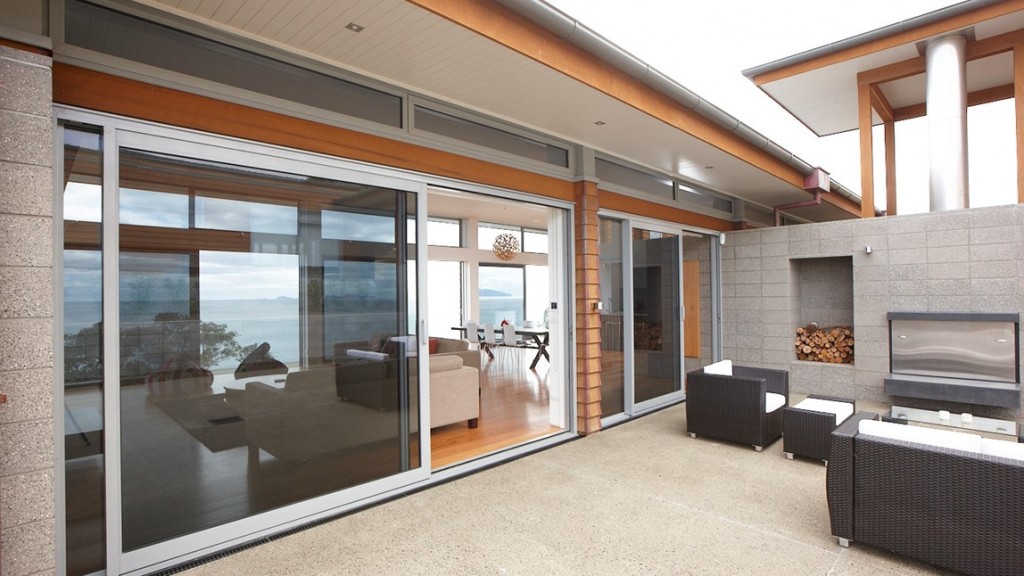 The Pacific Thermal system provides a robust appearance which complements the home as it perches on its hilltop overlooking the rugged coast.