NEXT LEVEL by Design Builders Wellington and Nebulite Wellington
When building a show home for prospective families and buyers, it pays to use the best materials and build it the best that you can and that's exactly what Design Builder's, with the help of Brian and the team at Nebulite Wellington, have done.
The home is situated with three of the sides connecting to a reserve covered in native bush, that gave Brian the challenge to design a window and door layout that captured the natural light and offered views and access to outdoor spaces maximising its location.
Raked windows follow the form of the roof angle and a combination of sliding doors, sliding windows and overlight awning windows allow this home to make the most of its surroundings.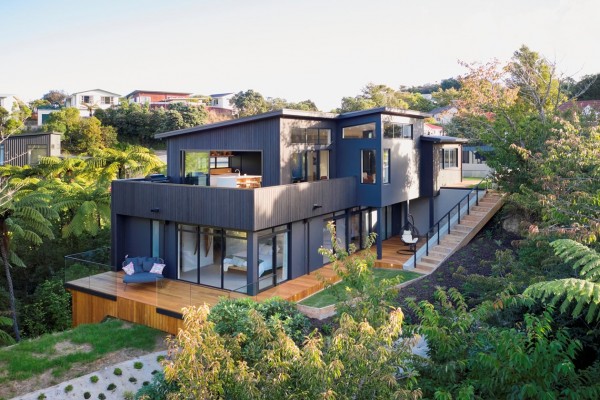 Brian used Nebulite's Pacific Architectural system in Black Matt to create a modern sturdy look.
For the master bedroom Brian used a combination of fixed light windows, adding in overlight awning windows for ventilation.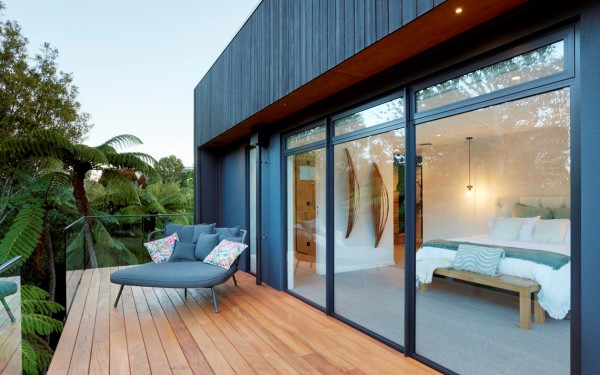 And added unique features in the bedrooms like Ranchslider™ doors with Levelstep™ sills creating a seamless flush transition between the indoors and out.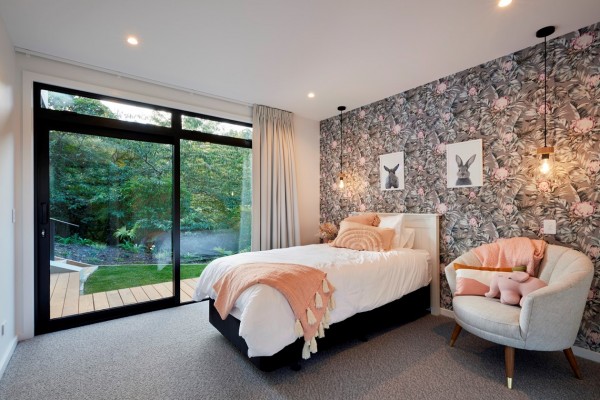 For the living area, Mark from Design Builders wanted the ability to open up the main wall with glass but not using a door as the room was already challenged with where to place the couch. Brian's suggestion was to use bi-parting sliding windows, giving the openness of a glass door/wall, the ability to open and let in nature, but without having glass all the way to the floor.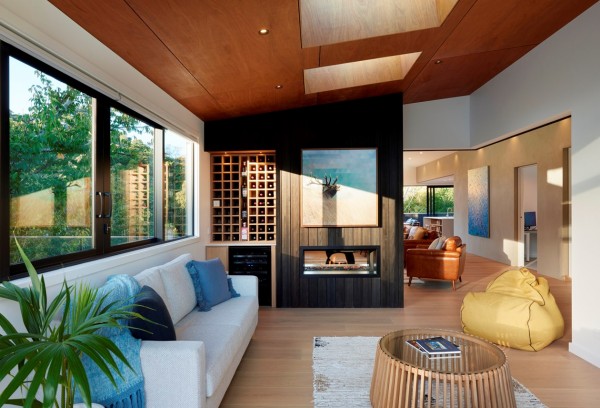 And for the living spaces Brian utilised Eurostacker™ doors to open up the indoor kitchen and dining space to the outdoor living.