The project consisted of three bus stations, car parking and a 120m pedestrian bridge constructed over a fully operating six lane motorway.
The pedestrian bridge was relatively easy from a manufacturing perspective but was particularly challenging from a logistics and installation requirement.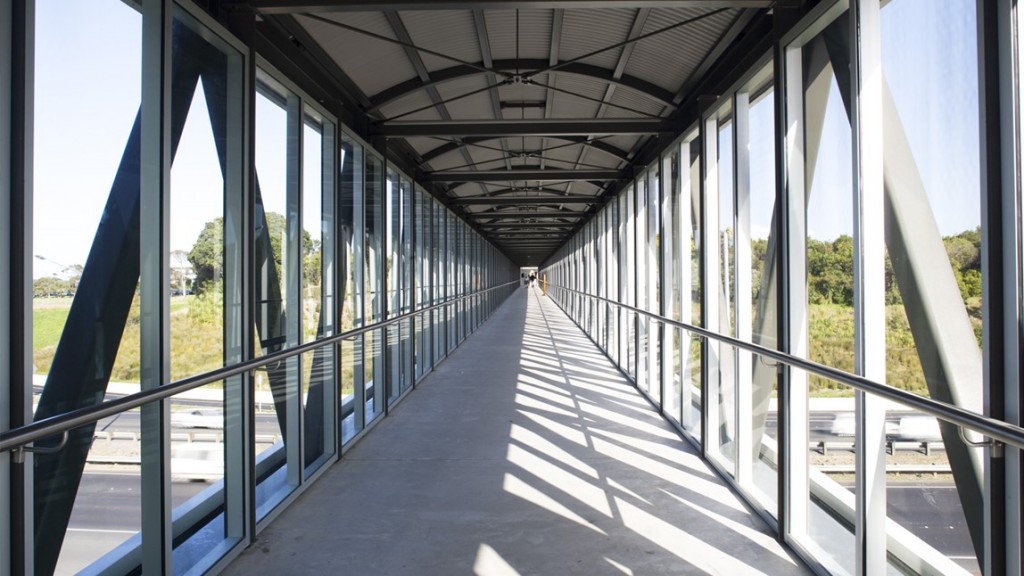 The Northern Busway is a segregated busway with dedicated park-and-ride facilities that runs along the eastern side of the Northern Motorway, linking the North Shore with the northern end of the Auckland Harbour Bridge. The busway consists of two-way lanes running between Constellation Park & Ride station and Akoranga Station, and from Akoranga Station a southbound-only lane that joins the Auckland Harbour Bridge approaches just south of the Onewa Road on-ramp system.