Colin of Leuschke Group Architects explains – "Because the property is in a very windy area, we specified Atlantic48™ Eurostacker™ doors as not only are they robust, they are so easy to slide, especially with the weather changing so quickly and the need to open and close regularly."

The Atlantic48™ Eurostacker™ doors flush sill prevents sand gathering in the tracks, which means they're easy to clean, a great complement to the low maintenance concrete floors. Another feature is double glazing, which keeps the temperature cooler in summer and warmer in winter, which is so important in New Zealand.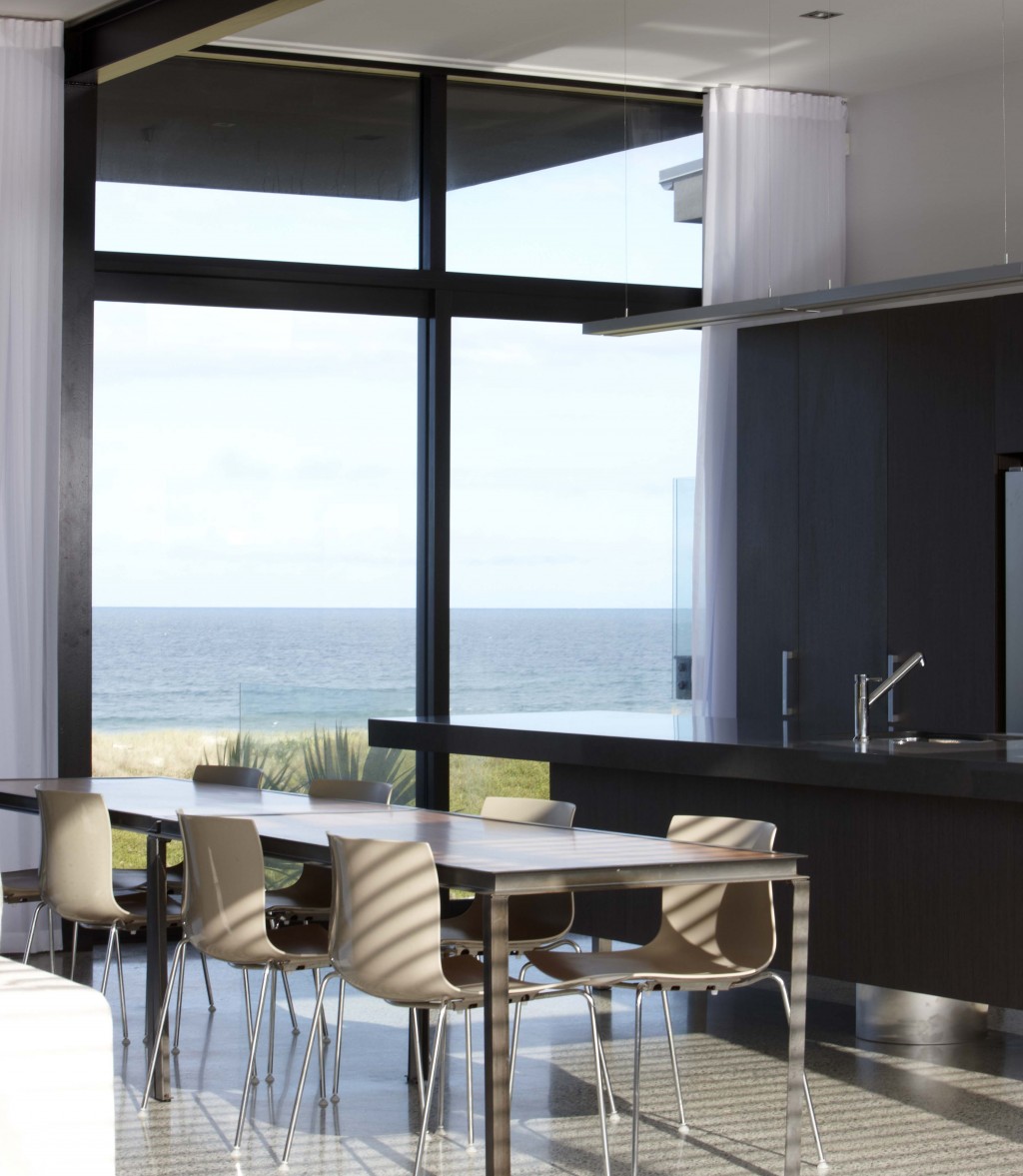 Other aspects which really open up the space is the ease of access with multiple entry points, some of which had openings of over seven metres. The house is essentially a series of pods that overlap, zoned by different floor levels and spaces. But when fully open it turns into one big pavilion which connects the pods via an outdoor entertaining area covered by operable louvres.
Another clever feature is the generous height of the main living area space. This allowed expansive glass façades using Eurostacker™ doors and clerestory windows. Some might say inspiration may have been drawn from Mies van der Rohe with his Barcelona Pavilion.