Pacific Residential Eurostacker™ doors with raked overlight windows were used throughout the property providing an abundance of light, expansive views and with greater openings, according to the owners, created greater living spaces.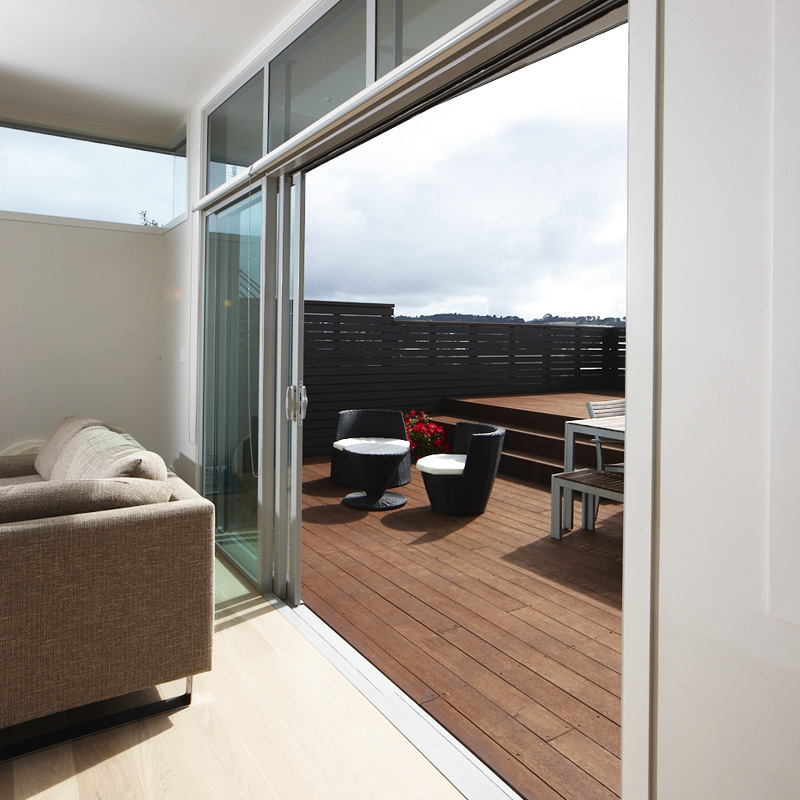 Corner Eurostacker™ doors, again with raked overlight windows from the Pacific Residential system were chosen to complement the living space and join it to the courtyard deck area. This opened up the entire corner of the house so you could move effortlessly between indoors and outdoors.
Not only does it enhance the enjoyment and liveability of the home, it also creates a unique effect where no matter where you stand it feels like you're in the same environment.
Also part of the effect is an increased feeling of spaciousness and easy flow. The fact that this is featured on the corner of a home is something that's not commonly undertaken in New Zealand. But as you can see, we're sure it will be increasingly popular.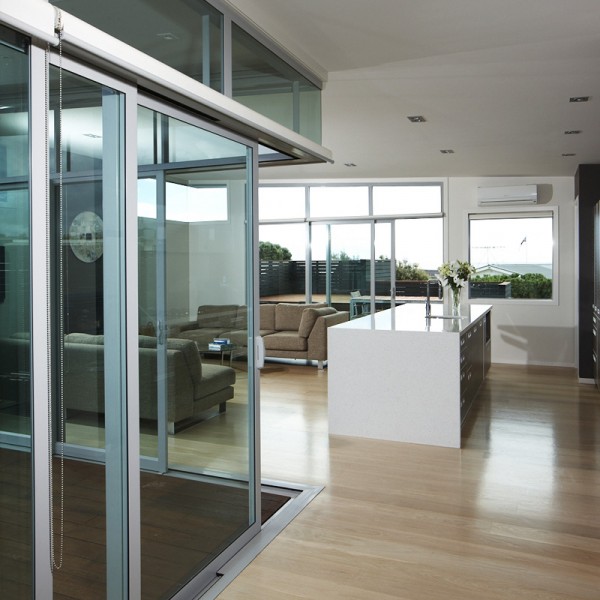 Because the owners wanted a corner doors pointing inwards, it feels like the inside is the outside and the outside is the inside. It's the ideal indoor/outdoor flow. It's bloody good, that's how I'd describe it.
Finishing the home, the owners wanted a functional and stylish entrance door, but one that would suit the traditional look of their weatherboard cladding. For this they looked to the Stellar Doors™ tounge & groove range, selecting the SR11 panelised door with a traditional wooden look, but being made from aluminium, resulting in a modern stylish door, without the inherent shortcomings of a timber panel door.