The brief
To achieve the project vision, Residence Balmoral had a number of important requirements.
First and foremost, as a modern apartment building it had to meet a very high standard of thermal efficiency and weathertightness - the latter especially so, given Auckland's history with leaky homes and more recently the emphasis on healthy homes standards.
Second, being adjacent to a busy road, acoustics were a prime consideration. The building is almost entirely clad in a glass curtain wall system, meaning sound insulation would have to come almost entirely from the windows.
Finally, there was aesthetic. This wasn't just going to be a concrete block rushed to serve the needs of Auckland's growing population, but rather a stylish apartment complex with thought given to its street appeal as much as performance.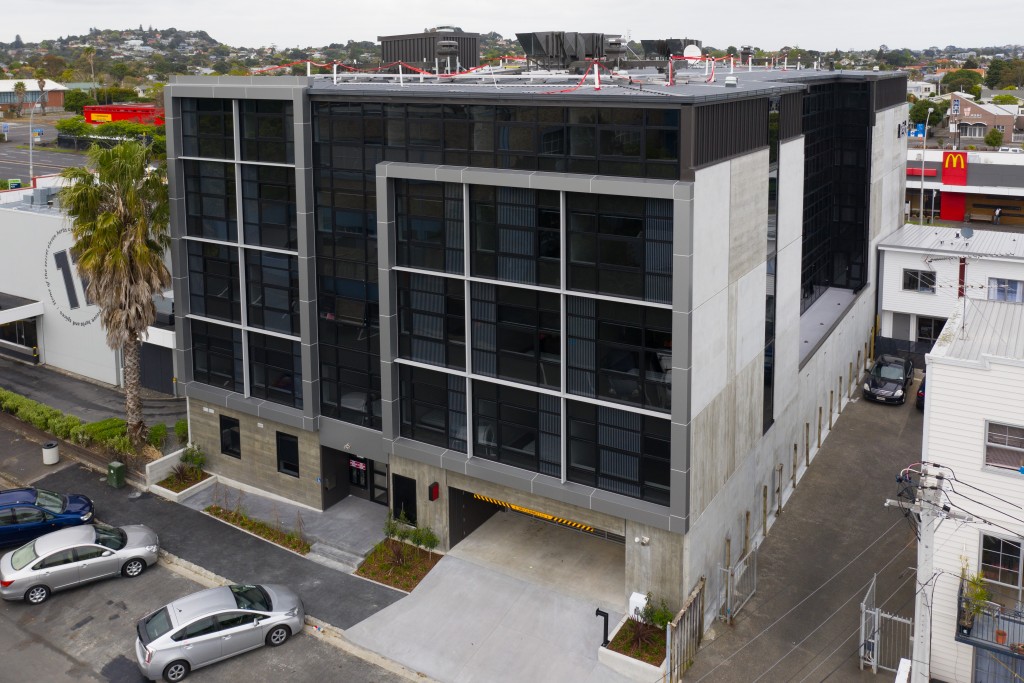 The project
As both a window fabricator and installer, Framerite Installations was well-suited to the challenge presented by this contemporary building.
The volume of windows required was huge, and it wasn't the kind of job that could be put together in a hurry. In addition to the performance, acoustic and aesthetic requirements, many of the units were designed to have opening sash windows, adding an extra layer of complexity at the fabrication stage. But by being directly involved in the entire process from quote through to installation, Framerite managed their deadlines and ensured that every individual unit met the exacting quality standards required by the builder.
For flexibility and scale, the highly versatile Baltic Flushglaze 106 system was used throughout this project, with double glazing on all facings. Baltic Flushglaze 106 is one of the leading commercial systems in the marketplace. It enables that stylish all-glass flair Residence Balmoral envisioned, while offering superior strength and acoustic performance.
Baltic Flushglaze 106 is also a part of the Altus Window Systems commercial mix-and-match set of systems, which are designed to seamlessly fit together. These integrated solutions are built off the same platform, utilising a lot of shared componentry and delivering a cohesive aesthetic.
This inherent compatibility enabled Framerite Installations to use the Atlantic48™ system for Residence Balmoral's sashes. It was like clicking Meccano together - no need to cannibalise or tear apart different systems to make them work with each other.


The outcome
There are many reasons Framerite Installations has a 40-year history of success, and this project is one of them.
The Residence group were looking for a specific result and the team at Framerite's preparedness, discipline and hard work got their units to the site and installed on time and fit for purpose.
Residents of this apartment building may never know the consideration and effort that went into their homes, but for a team like Framerite, that means they were successful. Residence Balmoral's apartments will be warm, comfortable and healthy - a perfect result.