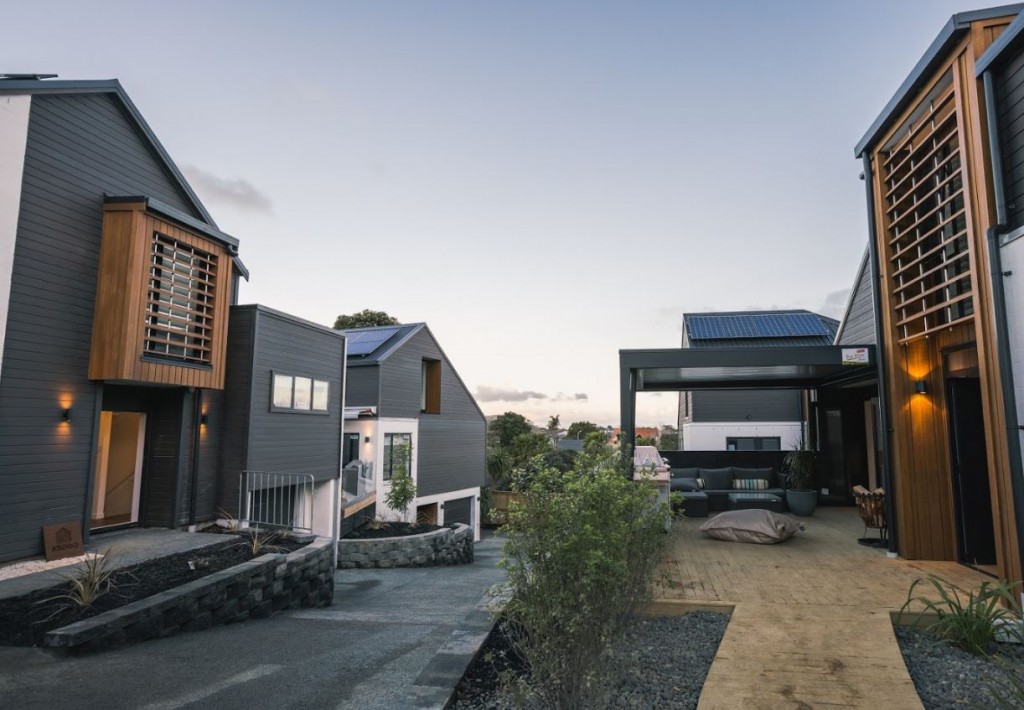 "Speaking to the builders on site, they absolutely love Smartfit!"

PETER WOLFKAMP | Site Foreman
The Block is never easy and it is just as hard for the suppliers as it is the contestants. Months of preparation goes into making sure the right products are selected and detailed for both consent and build.
2016 was 'on trend' for difficulty. Five dilapidated town houses circa 1980, all marred with the leaky building syndrome and in some serious need of a bit of TLC.
The solution was a stark contrast to its former self. The revamped homes featured many passive and high performance home elements. The Ecoply Rigid Air Barrier was a conscious decision by the Architect's from the outset. We saw this as the perfect opportunity to showcase Smartfit™.
Smartfit™ not only offered easy and fast installation - which was ideal for a time critical show like The Block. It also allowed for an early close-in when used in conjunction with Ecoply, meaning pre-line could start almost simultaneously.
The final result was four well presented homes offering smart solutions everywhere your eyes could see and just as many you couldn't see.