The brief
This project followed objectives from the Living Building Challenge, meaning that sustainability was at its heart both in terms of the design and intended operation of Te Pā Tauira. The joinery selection considered energy conservation measures for lighting, heating and ventilation and was chosen to optimise thermal comfort while also offering a lightweight yet strong and corrosion resistant material, that was also recyclable.
The project
The choice of Altus Window Systems meant a wide range of configurations could be used on this project - from sliding doors and casement windows to curtain wall facades. For example, with an emphasis on passive design, the windows systems optimised not only thermal comfort and daylight but also natural ventilation.
Preplanning for joinery installation was crucial as the materials for the project was largely delivered pre-fabricated. The windows had to be measured and fitted exactly so that the pre-finished cladding didn't need adjustment and wasn't at risk of damage. Huge attention to detail was required, calling on all of Nulook Morelite's 45-years of experience.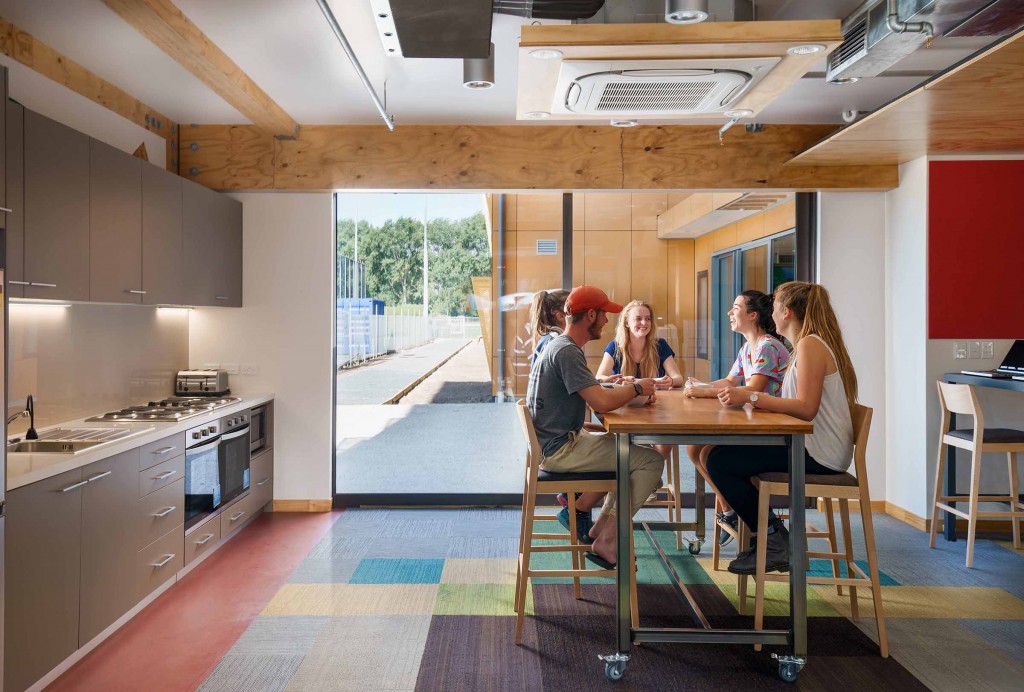 Three Altus Windows' systems were used, meeting a combination of aesthetic and sustainability credentials:
AllSeasons™

-

This was the main system. Over 350 Altus Windows AllSeasons™ thermally broken windows with Low-E argon filled double glaze were installed to achieve the R values requirements. This structurally strengthened system uses well proven pour and debridge technology adding strength while reducing the transfer of cold or heat through the frame. This significantly contributed to Te Pā Tauira fulfilling its environmental objectives.
Baltic Flushglaze 100 & 150

– Used in the stairwells and common room, this is New Zealand's leading glass curtain wall solution. It brought to life the architect's vision of a continuous wall of glass, all the while combining strength with optimal energy efficiency.
Baltic Shopfront 75 & 100 – Used in the interior framework this product integrated seamlessly with Flushglaze and is ideal for the wear and tear expected in student accommodation. Although primarily designed for high use retail and commercial builds, Shopfront's ability to fit with a wide range of architectural style means it's perfectly at home in Te Pā Tauira.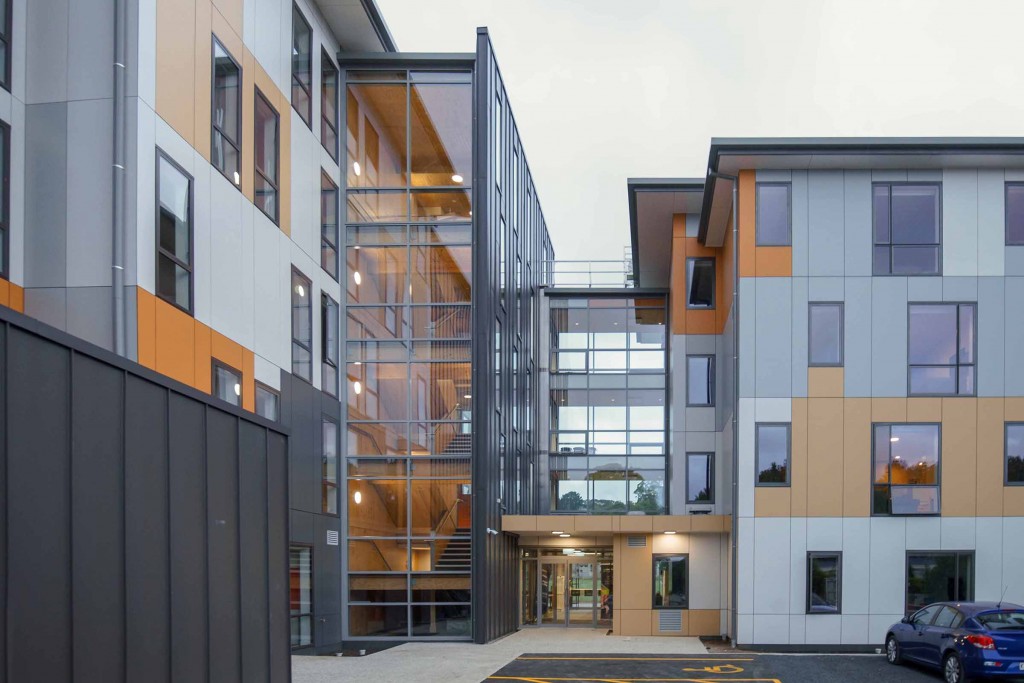 The outcome
The building fabric was designed to integrate high levels of thermal and acoustic performance, and all materials and finishes were selected considering the Living Building Challenge objectives and project budget constraints. Not every company can take on a project of this scale and come through it so effortlessly, but that's why Nulook Morlite, Dunedin has been in the game for so long.
Te Pā Tauira, and the teams involved in its construction, have already won a number of awards, including:
An Award of Excellence, the Resene Green Building Property Award
An Award of Merit, the Arrow Multi-Unit Residential Property Award.
The Hilti Projects $8-$20 million Excellence Award at the 2018 Building Industry Awards.
While they might never know it, the students who come to occupy the accommodation will have the team from Nulook Morlite Dunedin to thank for the exciting views, warm bedrooms and environmentally friendly nature of the residence they call home.