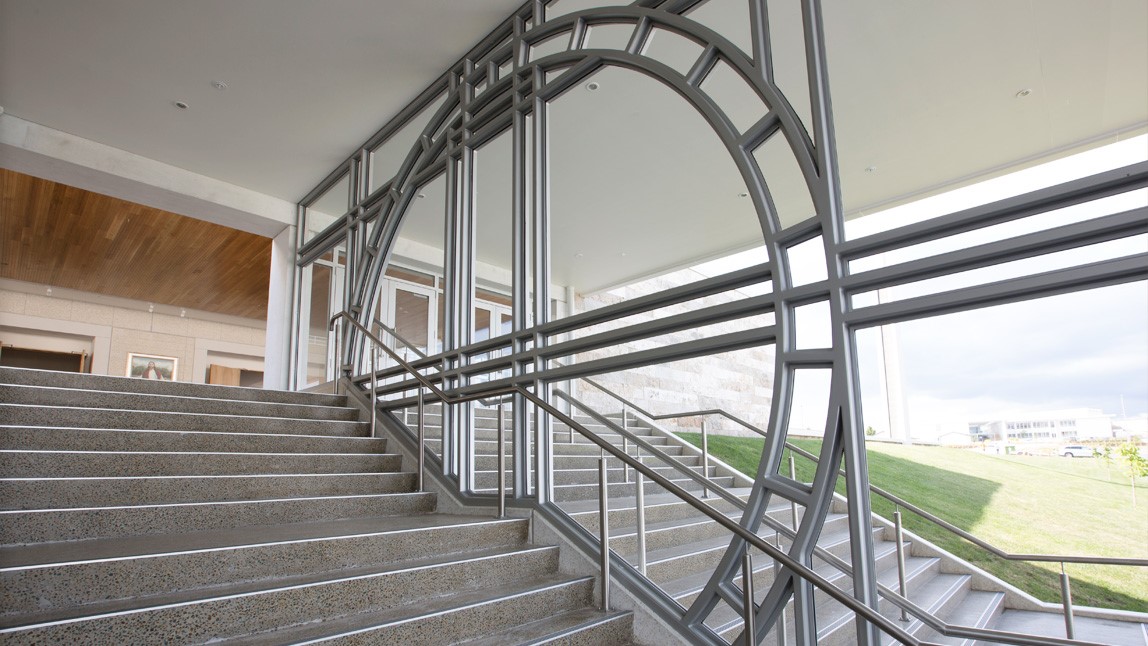 One of the standout features is the complex large round window and the frameless glass link between the two main buildings.
"There was a particular window that required some out of the box thinking. We brainstormed, got creative, developed that concept & subsequently manged to engineer a solution".
The build details called for window and tilt slab junctions to have in most cases "seamless" finishing details. With no architraves to hide gaps, the tolerances were exacting - fortunately two factors helped meet these exacting standards;
The Atlantic48™ system has specialised sections that easily accommodate these requirements
A team of fabricators and installers dedicated to their craft
This dedication to ones craft is most evident in the entrance way circular shaped window, it is a truly exemplar feature of the project - even though it was done in steel.
Another noteworthy feature is the junctions between the skylight, the Z window and the concrete portal structure for the link doors - now here aluminium was the star.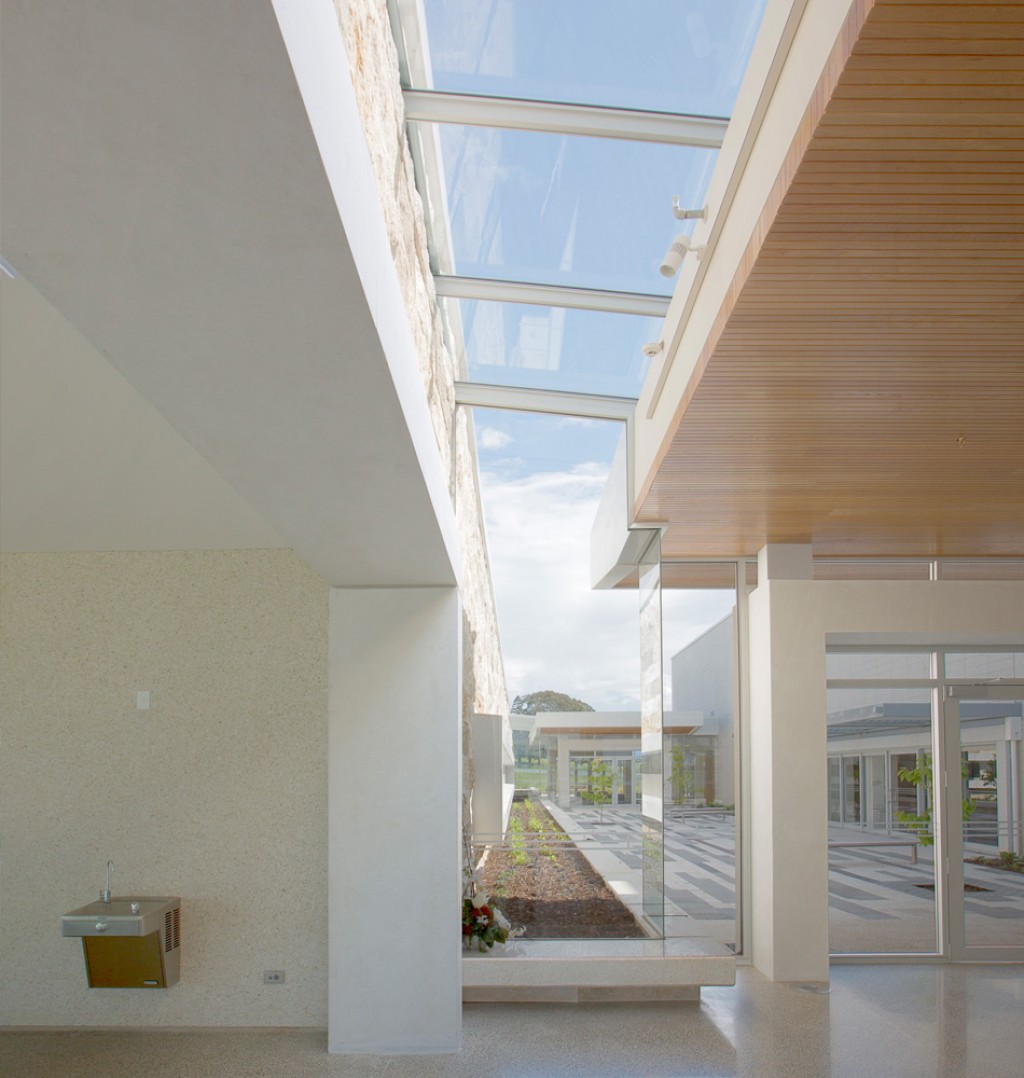 So why was the Atlantic48™ system chosen for this project? Quite simply it provided all the solutions required for a building that had multiple joinery and glazing requirements. The Atlantic48™ system seamlessly integrates with the Baltic Commercial range of systems; from Baltic Flushglaze through to Baltic Shopfront and Commercial inline sliding doors in many different configurations, each requiring varying structural performance measures.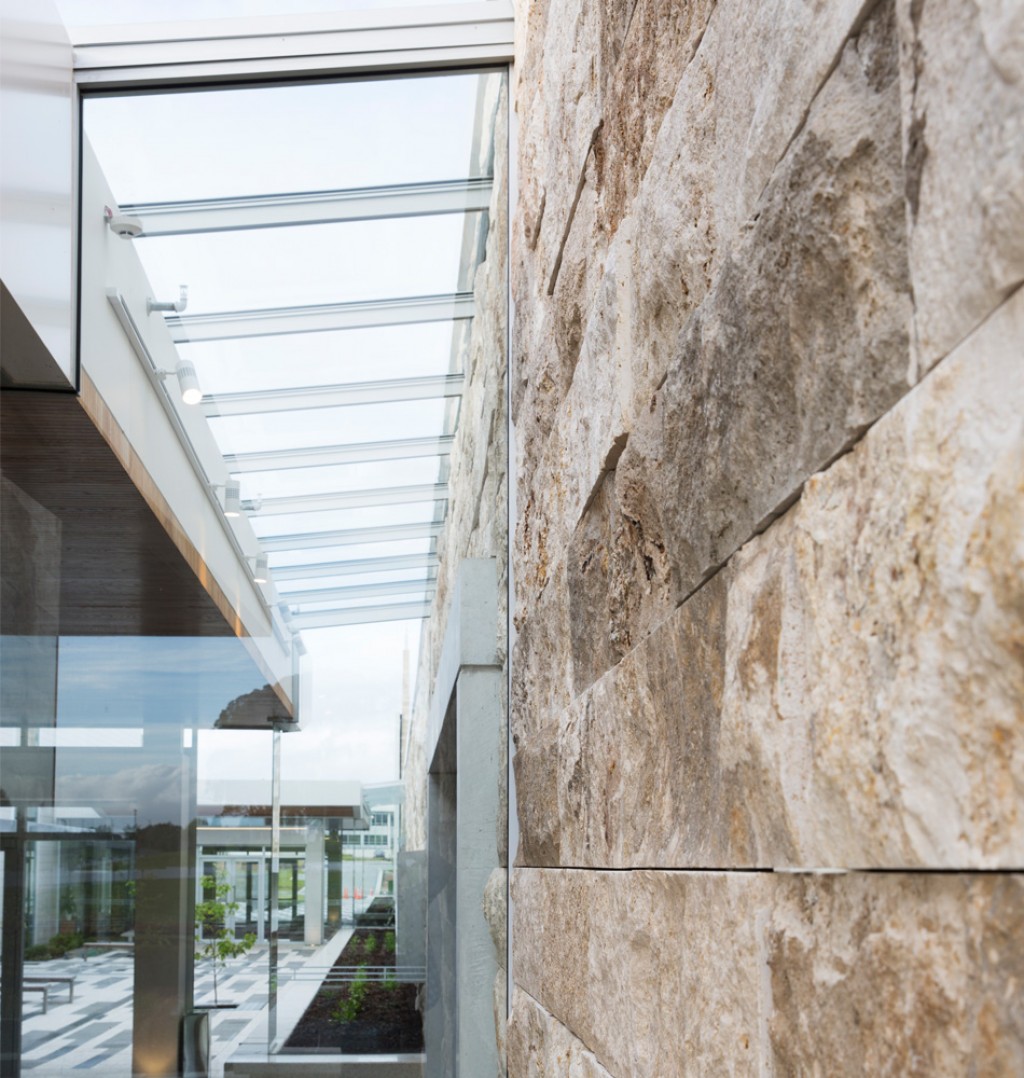 Some of the many detailed features included;
Fully beaded to allow for blocks at the head for glazing support on mullion-less corners
Maximum number of transom/mullion joins in one window = 84 – ability to mix/match spigot & screw fixing as best suited
Some glass requirements up to 21mm thick hush glass
Ability to seamlessly transition sliding doors to windows within the suite
Spigot jointing system allowed multiple transom & mullion joints with minimal disruption to the weatherability