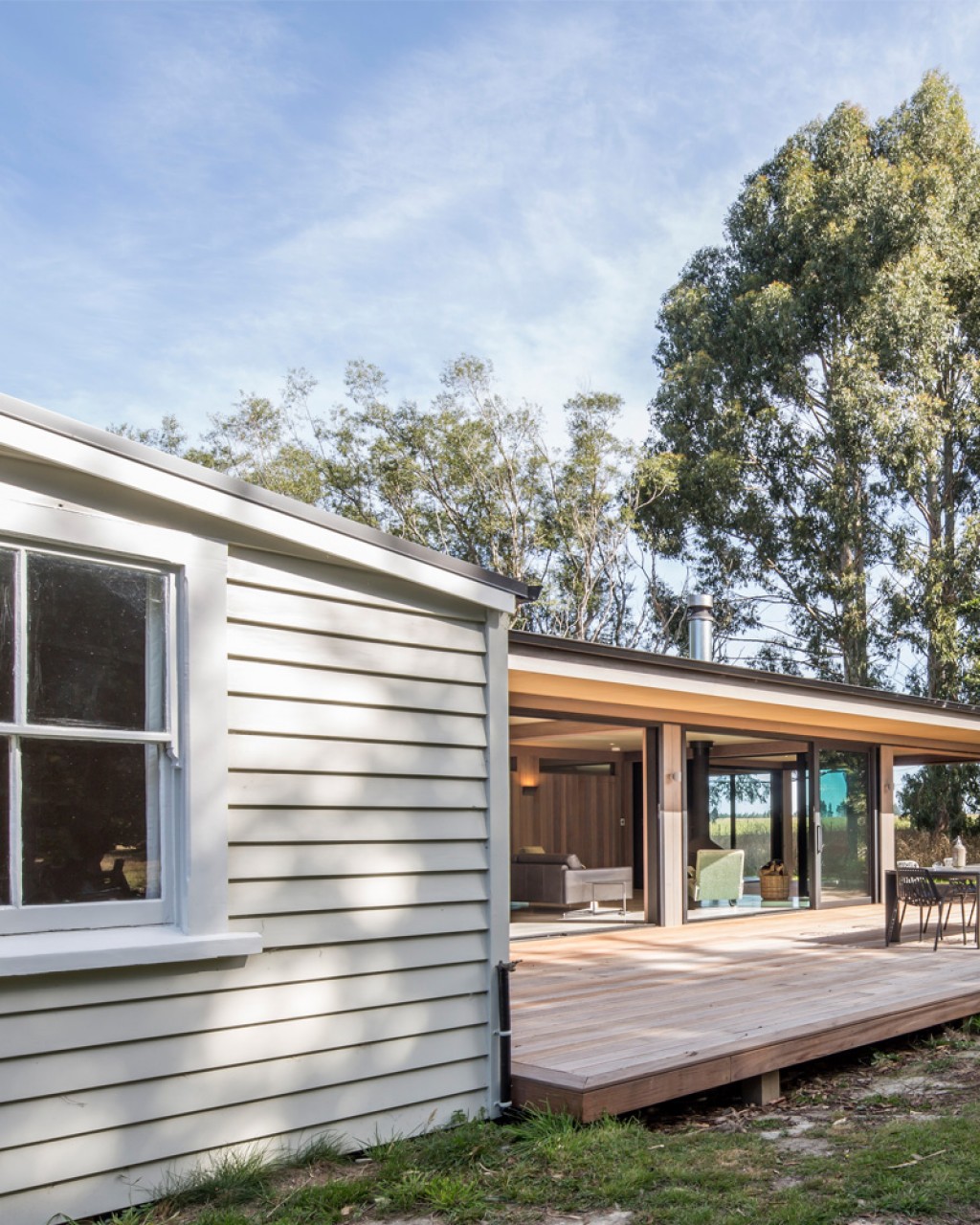 All the external walls have either floor-to-ceiling glass doors or slotted, clerestory windows, which give the roof a floating effect.

GARY TODD | Architect
"As soon as I met Gill and John, we hit it off," says Gary. "They talked about their plans and how they wanted to create a sustainable, efficient house. Sustainability is a core principle of my architectural practice, so we connected straight away."
The architect says the design of the new extension was to be deliberately modern and create juxtaposition between old and new, yet it needed to reference the form and materiality of the existing cottage. "Both are made predominantly with timber," says Gary. "The cottage is clad in painted weatherboards, so we referenced that in the new extension by using the cedar vertically and oiled it instead of painting it."
Sitting at the threshold between the new and the old, the kitchen visually connects the two parts of the house. "We opened up the west wall of the cottage so it could flow into the new part of the home," says Gary. "The new extension is all about glass walls between cedar-clad columns and beams. The new part of the house is set out on a structural steel grid with a portal frame, which means it is earthquake-resistant."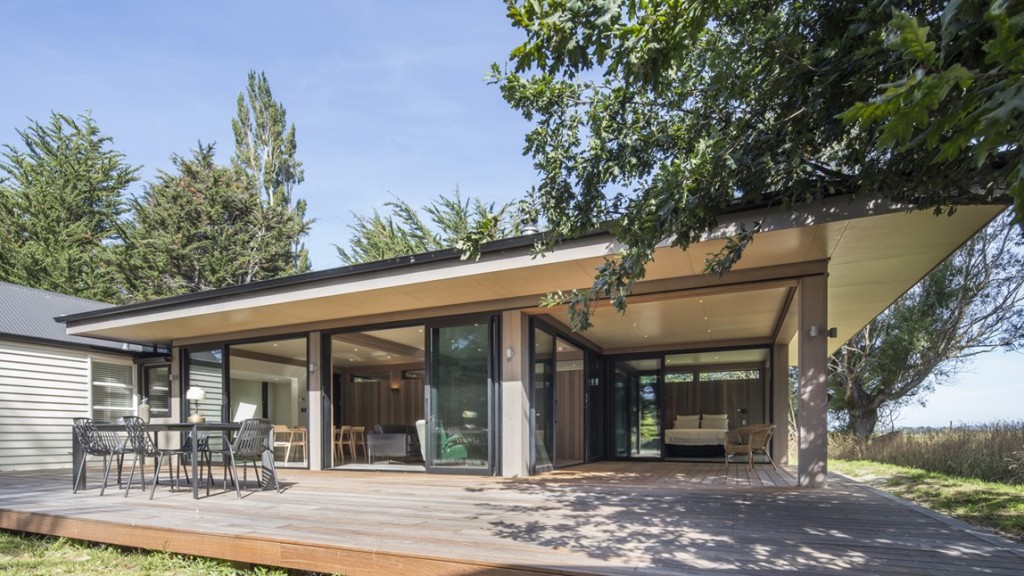 Looking up, the ceiling appears as a series of square, plywood sheets punctuated at each corner by a recessed light. This pattern covers the entire ceiling and creates continuity throughout the extension. "All the external walls have either floor-to-ceiling Euroslider™ or Eurostacker™ glass doors, or slotted clerestory windows which give the roof a floating effect," says Gary.
The Pacific Thermal system was chosen as it provided both contemporary aesthetics and a high thermal performance.
Aesthetics aside, the core forces behind this project were sustainability and self sufficiency. "Before the build started, we spent quite a bit of time researching the wood burning boiler and other energy solutions," says John. "The boiler needed to heat the super-insulated concrete pad, plus all the water that fuelled the radiators in the old cottage and the domestic hot water system.
"It's been a very successful first winter," says John. "We haven't had to use any electricity to heat the house. We are now waiting for a 3-kilowatt solar array, teamed with a power wall [battery system] from Tesla that will give us the ability to go completely off the grid."